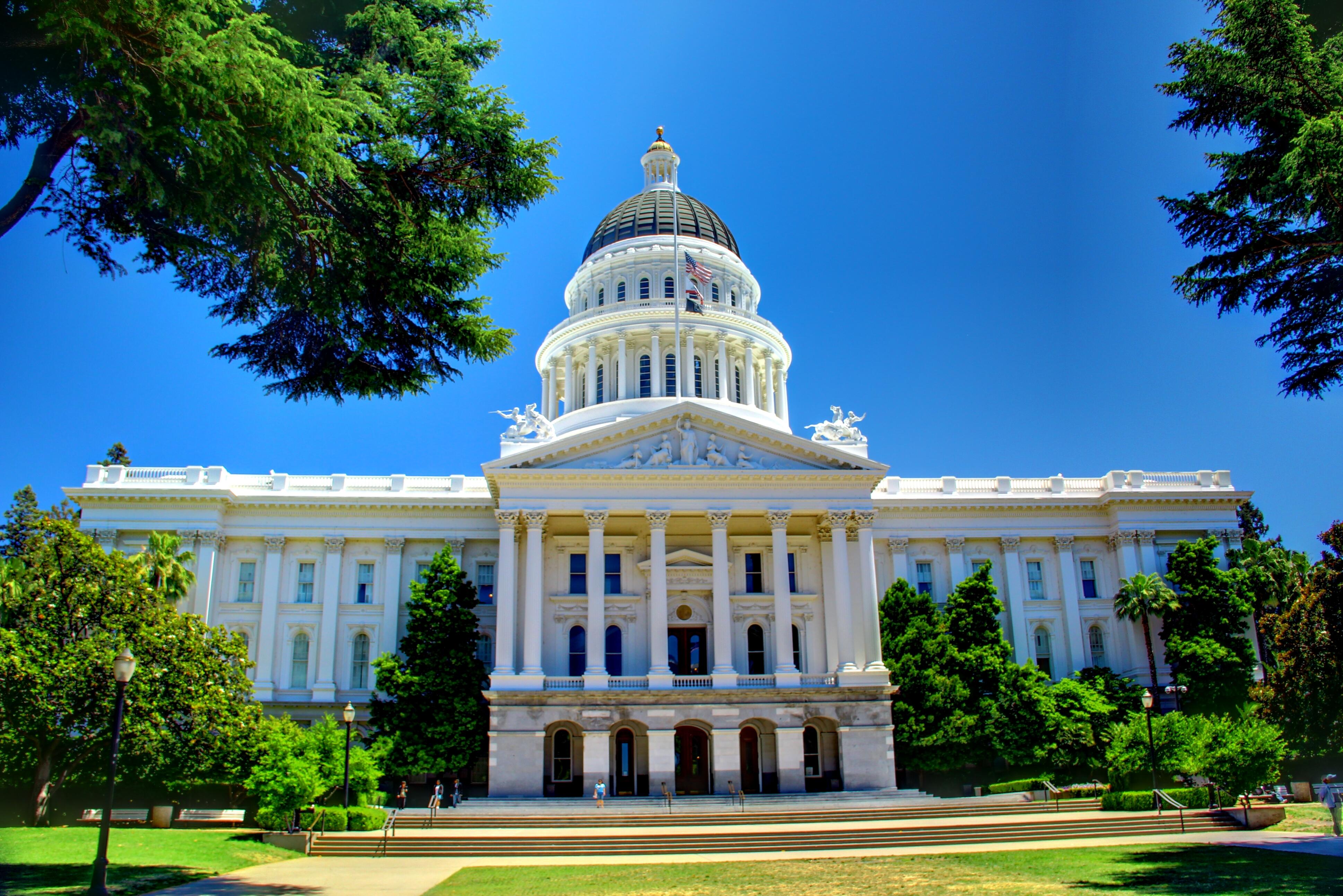 What to Know About the Judicial Branch Budget
Governor Gavin Newsom signed a budget that includes $1.2 billion in new funding for the judicial branch, including restoring $200 million in previous cuts and making major investments in judicial branch programs improving access to justice.
Jul 12, 2021
Governor Gavin Newsom signed a budget that includes $1.2 billion in new funding for the judicial branch, including restoring $200 million in previous cuts and making major investments in judicial branch programs improving access to justice.
Said Chief Justice Tani G. Cantil-Sakauye:
Courts at all levels have made unprecedented efforts to keep our doors open for Californians amid a global health crisis, and this budget represents a much-needed investment in the judicial branch. It restores previous funding cuts and invests in Judicial Council programs that aid the most vulnerable Californians, many of whom were hit hardest by the pandemic.
Key areas to receive major funding include the Chief Justice's Early Disposition Readiness Conference Program; the Judicial Council's Ability to Pay tool; COVID-19 related backlogs in trial courts; new courthouse construction; pretrial services; and legal aid.
---



Early Disposition Readiness Conference Program

The Chief Justice in December launched a program to help resolve criminal cases that lagged during the COVID-19 pandemic, making retired judges available to support those efforts.
The budget includes $30 million to expand the program, which supports trial courts in targeting cases where a defendant was arraigned but minimal progress was made toward resolving the case, either through a plea agreement or trial.
The statewide program allows judges from the Temporary Assigned Judges Program to conduct readiness conferences or cover matters for local trial court judges who are assigned to these conferences.
Over five months, temporary assigned judges logged more than 1,100 days on assignment in 17 counties to help address criminal case backlogs. At least 13 other California courts have also launched their own local readiness conference programs.
---

Expand Ability to Pay

The Judicial Council and California superior courts collaborated to create a tool to allow Californians to request reduced fines for their traffic citations.
The budget includes $12.3 million—increasing to $58.4 million by fiscal year 2024–25—to expand the use of this tool for both traffic and non-traffic infractions. 
Californians in six counties using the tool from April 2019 through January 2021 made 15,000 requests for reduced fines. During that time, Californians in those counties saved $4 million in reduced fines and fees.
[California] got hooked on using fines, fees, and assessments as a way to fund vital government services. We've gotten to a point of stacking these fines and fees on top of people, and we've created nothing short of a debtor's prison. That should not be happening. This tool will help us address that. Judicial Council Administrative Director Martin Hoshino
---



Addressing COVID-Driven Caseload Backlogs

In March 2020, California courts moved quickly to scale down operations to protect Californians using the courts—litigants, defendants in custody and law enforcement officers—as well as judicial officers and court staff to help stem the growth of the pandemic.
The budget includes $60 million for trial courts to address civil and criminal case backlogs and workload delays resulting from the COVID-19 pandemic, which can be spent through fiscal year 2022-23.
---



New Construction

The budget includes $2.1 billion over five years to fund construction of critically needed new courthouses, including 14 replacement and renovation projects on a priority list approved by the Judicial Council.
This month, the Judicial Council marked its 30th new courthouse project—since assuming responsibility for court construction in 2002—with the opening of the new Siskiyou County courthouse in Yreka. Nine projects are currently underway, with Sonoma County to break ground on its New Hall of Justice in July.
---



Pretrial Funding

$140 million in fiscal year 2021–22 and $70 million from fiscal year 2022–23 onward will go to expand Pretrial Pilot Programs. Sixteen courts launched these programs in 2019 to increase the safe and efficient release of people arrested before standing trial.
$70 million will go to courts that have not yet received funding to launch a pretrial pilot; the remaining $70 million (and ongoing) will be distributed by the Judicial Council to all 58 trial courts.
---



Help for Legal Aid, Unrepresented Litigants & Dependency Counsel
$40 million in federal funds, plus $20 million

 each for the following two years, will go to bolster legal aid services for renters and homeowners to avoid eviction and foreclosure.


 

$19.1 million ongoing

for trial courts to continue to fund self-help services for the millions of Californians going to court without an attorney each year.


 

$50 million

this year and

$20 million

annually thereafter will fund legal aid services through the Equal Access Fund.
 

$40 million

will go to support dependency counsel—legal representation for children and families in California's child welfare system. 
---

See the full judicial branch budget at www.ebudget.ca.gov/.