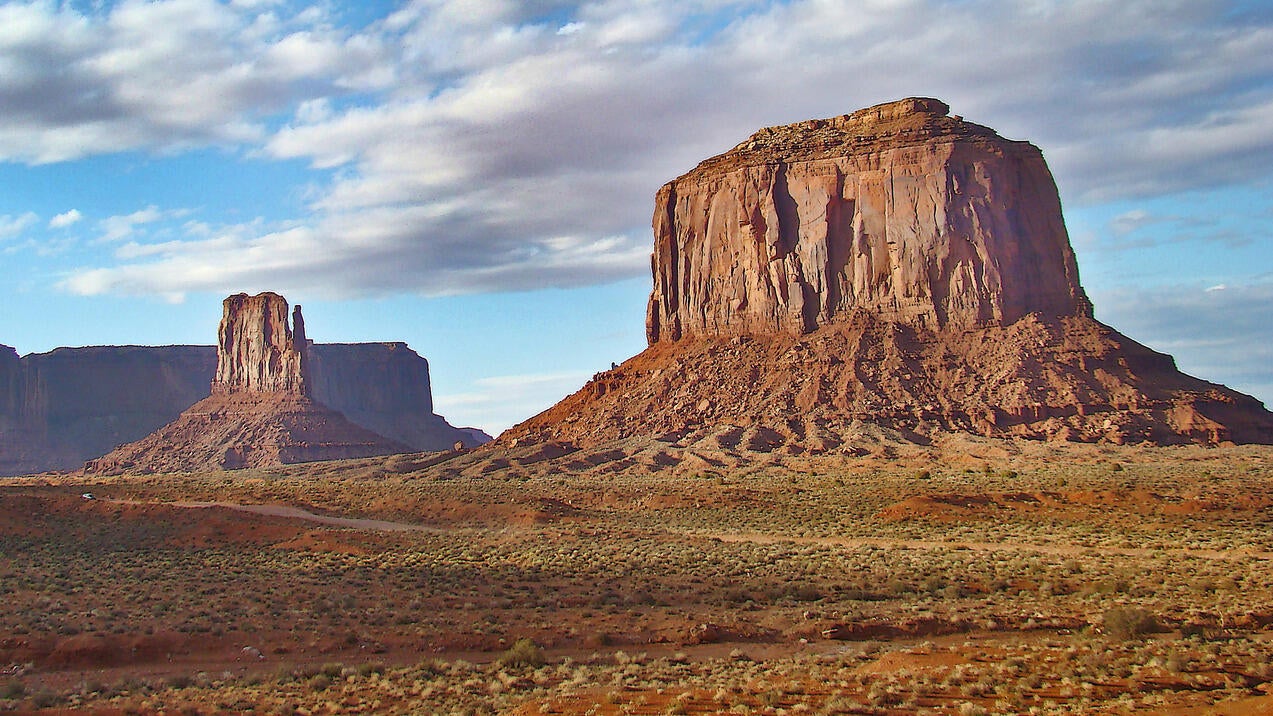 Honoring California's Native American Judges: Judge Sunshine Sykes
Part two in a series honoring Native American judges on the California bench.
Nov 14, 2023
[Feature 1]  [Feature 2] [Feature 3] [Feature 4]
People of Native American descent have held leading roles in our state courts, as well as tribal courts within California. In honor of Native American Heritage Month, we're highlighting a few of these trailblazing Native American judges who have impacted our California judicial system. 
In 2013, Sunshine S. Sykes became the first judge of Native American descent appointed to the Riverside Superior Court, and in 2022, she became California's first Native American federal judge when President Biden appointed her to the U.S. District Court, Central District of California.
Prior to her appointment to the bench, Judge Sykes worked in Riverside County as a Deputy County Counsel and as a contract attorney with the Juvenile Defense Panel. She has also served as a staff attorney for California Indian Legal Services. As an attorney, much of her work focused on cases and training involving the Indian Child Welfare Act (ICWA), as well as domestic violence issues in rural and urban Native American communities. 
Judge Sykes is from the Navajo Tribe, born on the Navajo Nation Reservation in Tuba City, Arizona. In an interview with the California Lawyers Association this past October, Judge Sykes spoke about her desire to become a judge and how her identity as a Native American woman tied into that goal.
"Just as there was a lack of Native representation in the legal community generally, there was no Native representation in the judiciary in my community despite the large number of Native American tribes and people," she said. "If I could be in a position to change that, I wanted to at least attempt to do so. So, going into the state court, and now the federal court, is an extension of my career in public service, but also an extension of my dream as a young girl and my desire to see people in these roles that reflected who I was and where I came from." 
This November, California courts and the Judicial Council of California join the nation in recognizing National Native American Heritage Month.
According to the most recent U.S. Census data, California is home to more people of American Indian/Alaska Native heritage than any other state.

Currently 109 federally recognized Indian tribes in California and several non-federally recognized tribes petitioned for federal recognition through the Bureau of Indian Affairs 

Office of Federal Recognition

.

California has 27 tribal courts, serving approximately 40 tribes.

The Judicial Council provides staff to the 

Tribal Court-State Court Forum

, as well as education and technical assistance on the Indian Child Welfare Act, violence prevention, and tribal justice systems.