Search results
News Release - November 6, 2020
Will also review toolkit of best practices on complying with the Indian Child Welfare Act
Image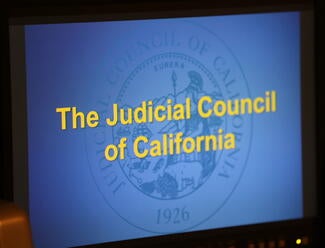 News Release - November 12, 2020
The California Supreme Court Committee on Judicial Ethics Opinions issued a formal ethics opinion about the duties of a presiding judge or other judge with supervisory duties when investigating a complaint filed against a trial judge.
Image
News Release - November 13, 2020
Also reviewed best practices for courts to comply with the Indian Child Welfare Act and proclaimed November as Court Adoption and Permanency Month
Image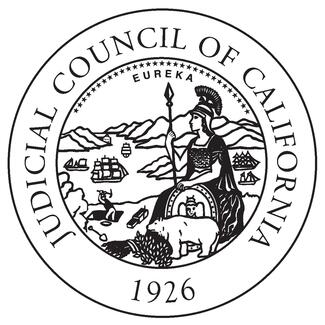 Languages and dialects spoken in California—more than 200 Percentage of Californians that speak a non-English language at home: 44% Percentage of Californians with English-language limitations: approximately 19% (more than 7 million) Languages certified for court interpreters: American Sign Language and 15 spoken languages—Arabic, Eastern Armenian, Western Armenian, Cantonese, Farsi, Japanese, Khmer, Korean, Mandarin, Portuguese, Punjabi, Russian, Spanish, Tagalog, and Vietnamese Spanish remains the most interpreted language in courtro
News Release - January 19, 2021
Council will also receive reports on the branch's ability-to-pay program, self-help centers, and voice-to-text language services
Image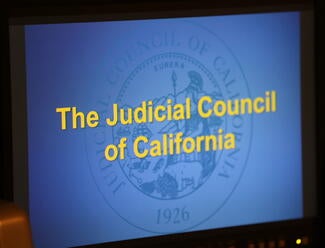 News Release - January 22, 2021
Council also approves expansion of an online pilot program enabling low-income litigants to request reductions in traffic infraction fines and fees remotely
Image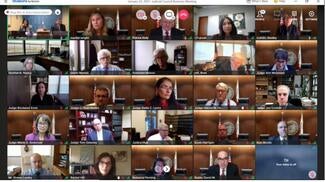 News Release - February 3, 2021
Draft opinion provides guidance to judges on advising family members on matters that implicate legal issues. Deadline to comment is March 22.
Image
News Release - February 9, 2021
A state Supreme Court committee issued expedited advice regarding whether an appellate court justice may accept the services of an attorney, who is an employee and incoming associate of a law firm, to temporarily work in the justice's chambers. 
Image

News Release - February 17, 2021
A state Supreme Court committee issued an expedited opinion providing guidance for judges who wish to exchange gifts with staff to celebrate holidays, birthdays, or other occasions.
News Release - February 23, 2021
A state Supreme Court committee issued an advisory opinion explaining when a judge may accept campaign contributions from a political action committee when the contribution includes funds from another political action committee organized and funded by court employees.
Image
Since April, the state Supreme Court rolled a large screen television into its San Francisco courtroom to conduct oral arguments.
Image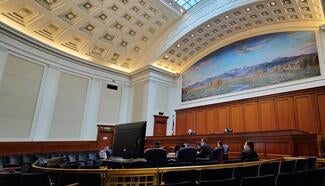 Feature - February 24, 2020
Court of Appeal in Fresno spearheads projects to modernize and expand access to justice for Californians appealing their cases.
Image