Search results
Feature - September 19, 2023
After being sidelined by the pandemic, court-supported outreach programs rebound.
Image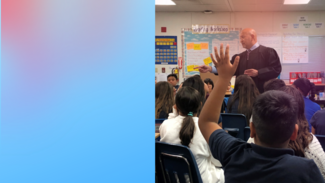 News Release - August 30, 2023
For the first time, California's civic education community hosts a monthlong celebration of the U.S. Constitution.
Image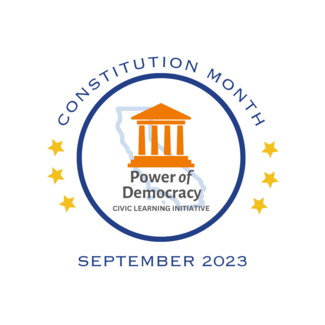 News Release - May 3, 2023
Chief Justice Guerrero was awarded a Latino Spirit Award for her pioneering contributions in law and public service.
Image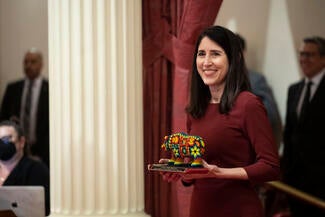 News Release - May 1, 2023
18 Schools honored for civics achievement with award co-sponsored by Chief Justice Patricia Guerrero and State Superintendent of Public Instruction Tony Thurmond.
Image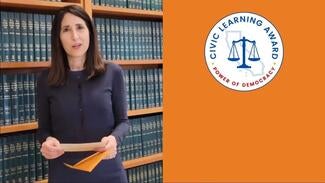 News Release - March 27, 2023
Chief Justice Patricia Guerrero delivered her first State of the Judiciary Address to the California Legislature on March 27, 2023.
Image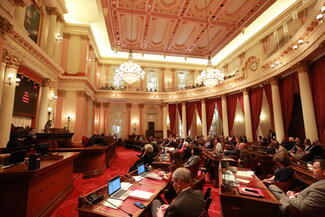 Feature - February 28, 2023
Event provided information for students on the many pathways and opportunities available within the legal field.
Image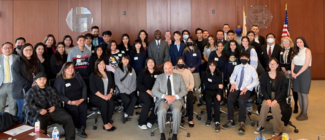 Feature - February 24, 2023
Recent social media posts from courts and educators in California tell the stories of courtrooms staying open on nights and weekends for the return of the Mock Trial Program, an annual competition held remotely for the last two years.
Image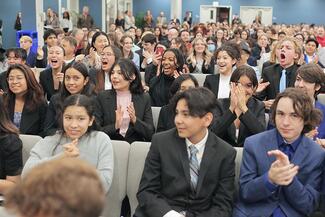 During the pandemic, the Civic Learning Award program took pause to honor individual programs, classes and clubs, and individual Champions of Civics. This was the model for 2021 and 2022 during a time when schools were remote learning, supporting hybrid classrooms, and getting back to campus life full-time.
The Power of Democracy Civic Learning Initiative is always looking for new, innovative ideas to implement, promote, expand, and celebrate effective civics programming! So we ask you: Teachers and students, if you were in a position to really change how civics reaches students in public school, where would you begin? 
Each year, the applications are scored by a panel of approximately 12 judicial officers, educators, and civic learning experts. Most panelists are members of the Power of Democracy Steering Committee.
Feature - November 22, 2022
Chief Justice-Elect, other jurists meet students and Champion of Civics at the Summit held in Sacramento on Nov. 15, 2023.
Image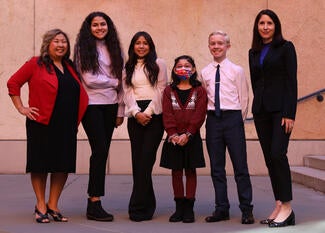 The awards recognize and celebrate public schools K-12 who demonstrate a commitment to providing rich civic learning opportunities for students.