Search results
News Release - December 5, 2022
The Commission on Judicial Appointments will hold a public hearing on Jan. 13 starting at 11 a.m. to consider the appointment of Daniel Bromberg to the Sixth District Court of Appeal in San Jose.
Image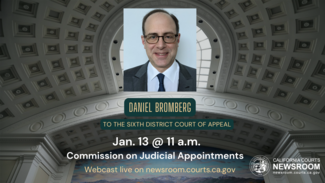 News Release - December 2, 2022
Feedback collected for a companion report on the use of remote technology in trial court civil actions was overwhelmingly positive
Related:
Image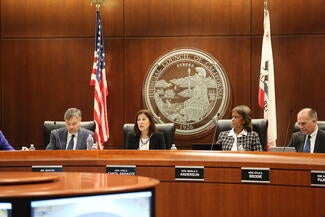 News Release - November 29, 2022
Hoshino will retire on Dec. 31 after eight years leading the council's staff organization.
Image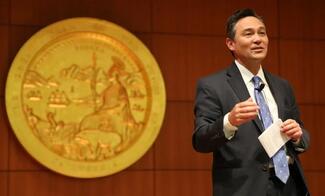 Each year, the applications are scored by a panel of approximately 12 judicial officers, educators, and civic learning experts. Most panelists are members of the Power of Democracy Steering Committee. Every application is read and scored by no fewer than three judges, with an average score calculated and assigned. Applications scoring the highest are then reviewed by the entire panel. In cases where there is a tie, weight is applied to those schools who best demonstrate how they:
Feature - November 22, 2022
Chief Justice-Elect, other jurists meet students and Champion of Civics at the Summit held in Sacramento on Nov. 15, 2023.
Image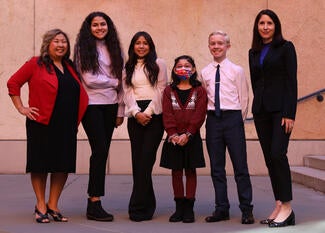 News Release - November 16, 2022
Final opinion follows public comment and provides guidance for judges when consulting with other judges
Image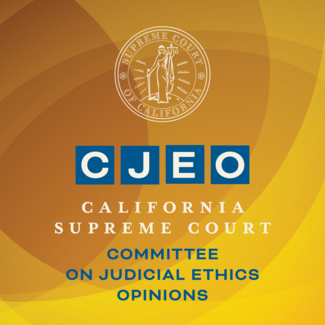 News Release - November 10, 2022
Judge Evans will fill the associate justice seat that will be vacated by Justice Patricia Guerrero, who was nominated to become California's new Chief Justice starting Jan. 2, 2023.
Image
News Release - November 8, 2022
Deadline to comment is Dec. 22.
News Release - November 7, 2022
SAN DIEGO—Associate Justice Cynthia Aaron of the Court of Appeal, Fourth Appellate District, Division One, will retire on Jan. 12, 2023, after 20 years on the appellate bench.
Image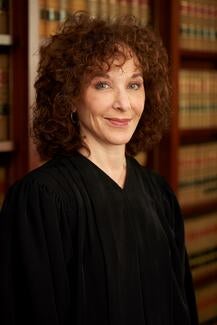 Feature - November 1, 2022
Court workshops aim to eliminate inequities and biases in the court system to ensure all people feel welcomed, included, and valued
Image

News Release - October 24, 2022
The California Supreme Court has named members to its Committee on Judicial Ethics Opinions and to the State Bar of California's Committee of Bar Examiners.
Image