Search results
Feature - September 19, 2023
After being sidelined by the pandemic, court-supported outreach programs rebound.
Image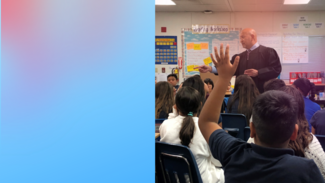 News Release - September 6, 2023
The Court of Appeal, Third Appellate District will host a special oral argument session for students at McGeorge School of Law on Sept. 13 starting at 10 a.m.
Image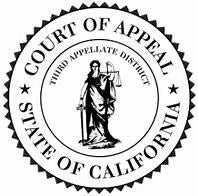 News Release - August 30, 2023
For the first time, California's civic education community hosts a monthlong celebration of the U.S. Constitution.
Image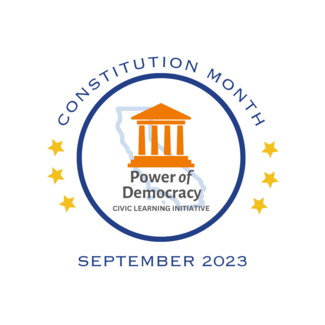 News Release - July 10, 2023
Chief Justice Patricia Guerrero, chair of the Commission on Judicial Appointments, announced that the commission today confirmed four nominations to the California Courts of Appeal in Sacramento and Los Angeles.
Image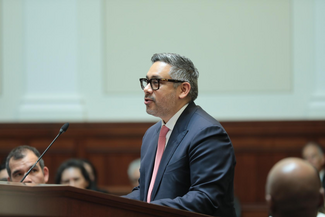 News Release - June 27, 2023
"This year's budget represents a continued commitment by Governor Newsom and the Legislature to support the judicial branch with a sustainable budget, which is a cornerstone of our ability to provide access to justice for all Californians," said Chief Justice Guerrero.
Image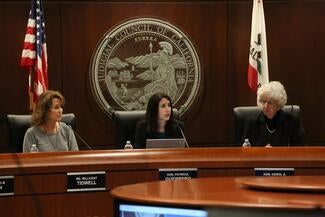 Court's Reunification Day event celebrates the hard work of parents and their supporters to overcome challenges and bring families back together
Image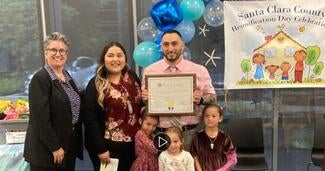 News Release - June 15, 2023
Juneteenth became a California state holiday this year, requiring courts be closed in observance of this day as a judicial holiday, through the passage of Assembly Bill 1655.
Image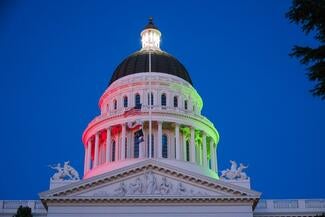 News Release - June 5, 2023
The Commission on Judicial Appointments will hold public hearings to consider appointments to the Second and Third Appellate Districts in Los Angeles and Sacramento.
Image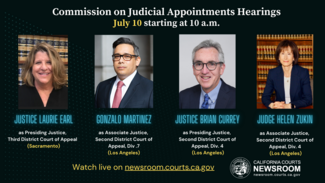 News Release - May 1, 2023
18 Schools honored for civics achievement with award co-sponsored by Chief Justice Patricia Guerrero and State Superintendent of Public Instruction Tony Thurmond.
Image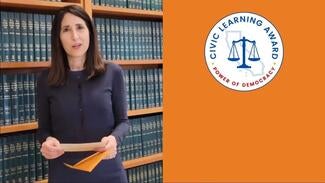 News Release - March 30, 2023
Chief Justice Patricia Guerrero has tested positive for COVID-19 and is exhibiting mild symptoms.
Image
Feature - February 28, 2023
Event provided information for students on the many pathways and opportunities available within the legal field.
Image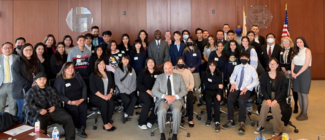 Feature - February 24, 2023
Recent social media posts from courts and educators in California tell the stories of courtrooms staying open on nights and weekends for the return of the Mock Trial Program, an annual competition held remotely for the last two years.
Image