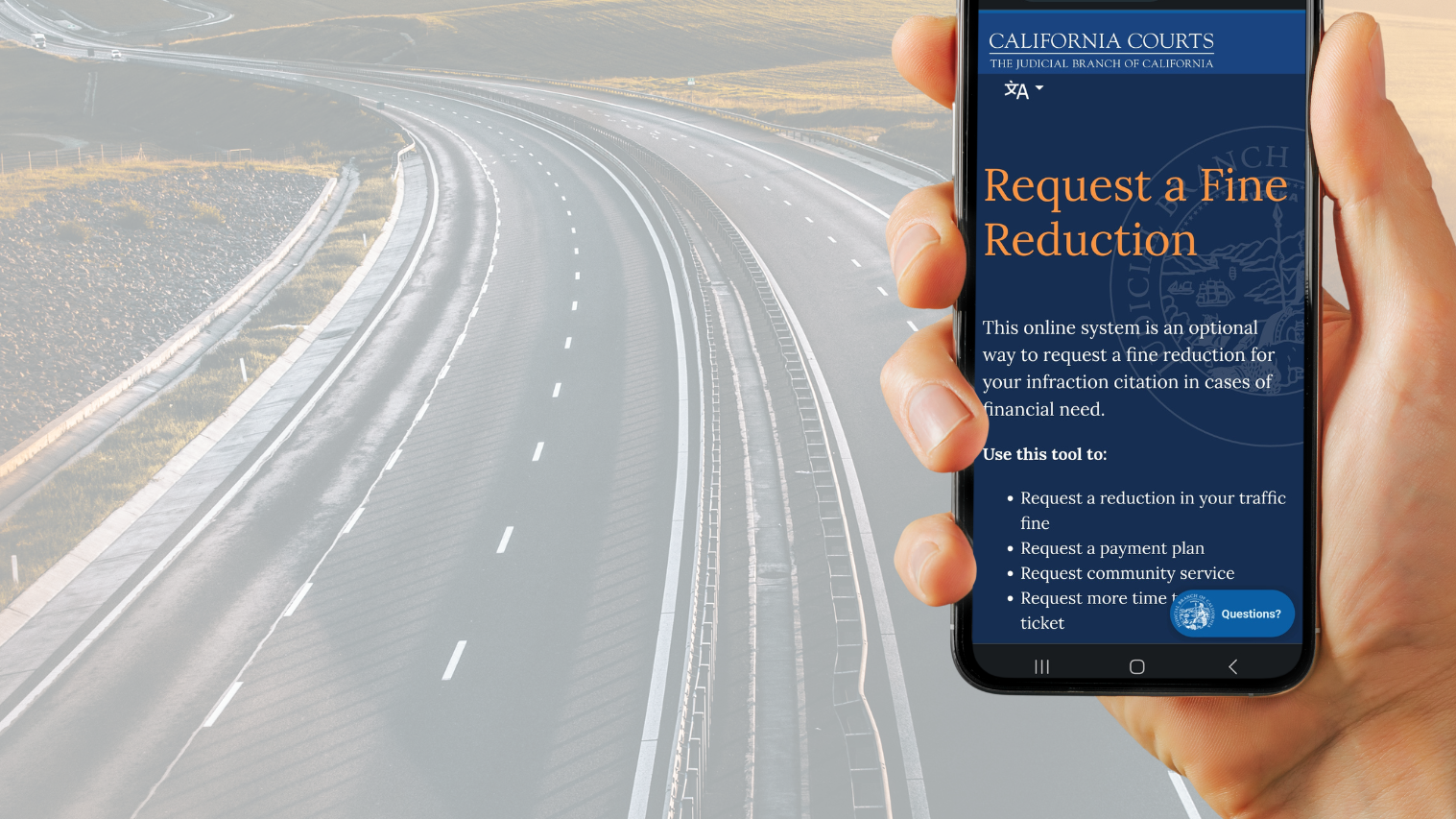 Request Fine and Fee Reduction Without Going to the Courthouse
Close to 50K low-income litigants have already used the online MyCitations tool, totaling $20 million in reductions
May 3, 2023
Just a few years ago, asking for a reduction in the amount of a traffic ticket meant filing a request in person at the courthouse or even appearing before a judge. But a new online tool offered by a growing number of courts is not only saving litigants a trip to the courthouse, it's saving them money.
How the MyCitations Program Works
MyCitations is an online tool that allows low-income individuals with infraction violations to request a reduction in their fines and fees without going to the courthouse. Users can also request a payment plan, more time to pay, or community service.
Launched in 2019, the MyCitations program has already helped 50,000 litigants, as nearly six out of every ten court filings in California are infractions, and more than 95% of those are traffic cases.
From April 2019 through January 1, 2023:
More than 45,000 litigants submitted over 66,000 ability-to-pay requests, accounting for more than $41 million in outstanding fines and fees
 

Courts granted more than $20 million in fine and fee reductions


 

Nearly 46% of litigants who used the tool reported they receive public benefits and just over 88% reported incomes at or below the poverty line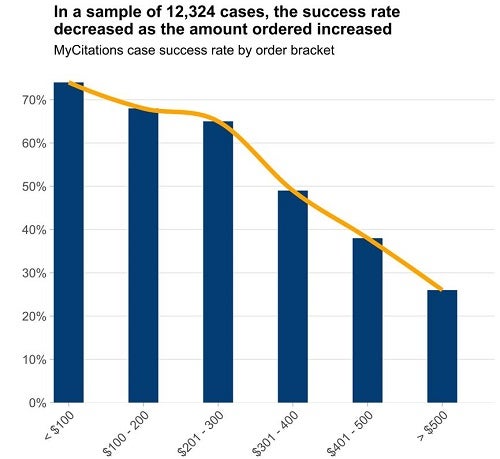 Reducing Fines and Fees Benefits Both Litigants and Courts
The MyCitations report also contains results from an evaluation of the program's pilot period, which included seven courts and ran from April 2019 through July 2021. That evaluation found that cases granted a reduction had a 61% success rate for full repayment, while cases denied reductions had only a 29% success rate.
In other words, the evaluation identified a key trend in successful case outcomes: litigants are more likely to repay the full amount of fines and fees as the amount ordered to pay decreases.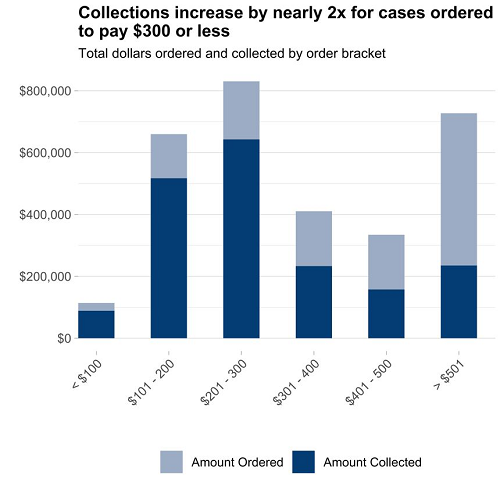 Online Ability-To-Pay Tool Increases Access to Court Services
One of the primary goals behind creating an online option for submitting ability-to-pay requests was to expand access to the courts for the state's most vulnerable citizens. Before MyCitations, relief for infraction debt often required litigants to file a request in person or appear before a judge.
The most recent MyCitations report analyzed the number of requests made in court via the paper form against the number of online requests made during the same period: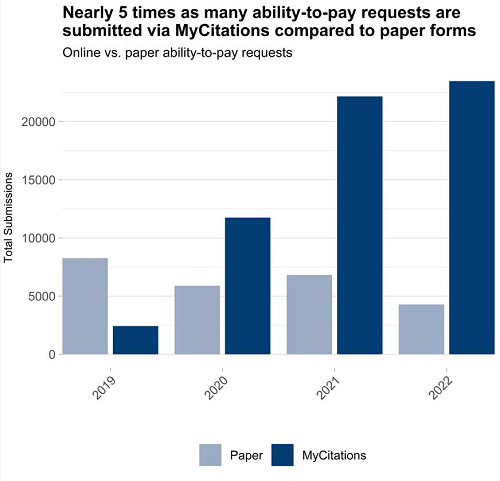 "From day one, we've seen really high usage rates," said Stephanie Bohrer, assistant court executive officer for the Superior Court of San Joaquin County. "This tool is very beneficial to litigants struggling to pay their debts, and gives litigants a easy and efficient way of resolving their cases. The tool also helps the court better manage our caseload."
 

MyCitations Users Find the Online Tool Helpful
Litigants using MyCitations are invited to respond to a series of optional user-feedback questions after they submit their request. These questions attempt to gauge whether litigants find the tool easy to use, whether they would prefer to handle future court matters online, and whether they think the tool is helpful. The surveys revealed that 94% of users found the tool easy to use, and 75% prefer to handle court matters online.
 



Next Steps and Future MyCitations Features
Since the start of this year, nine additional California superior courts have come on board, bringing the total to 25 using the online tool. The 33 remaining superior courts are expected to start using the tool by July 2024.
The Judicial Council also plans to expand the functions available with the MyCitations tool to provide litigants with more options to do business with the courts remotely. An Online Trial by Declaration (OTBD) module will allow litigants to contest eligible traffic citations by submitting a written statement and uploading evidence online. The council plans to deploy that module in three courts later this year.
Currently available in English and Spanish, the MyCitations tool will soon be available in three additional languages—Traditional Chinese, Simplified Chinese, and Vietnamese.