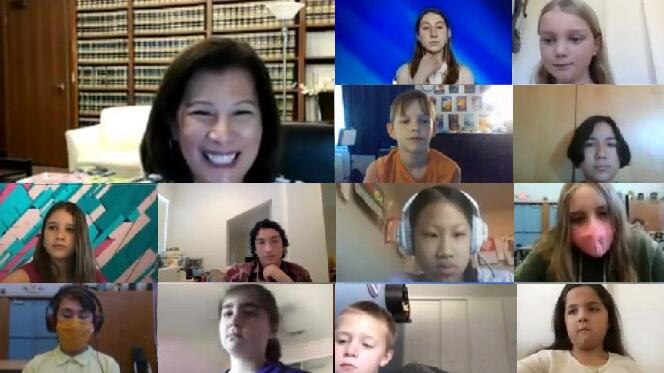 Chief Justice Visits Virtually with California Students, Educators Honored with Civic Learning Award
Chief Justice Tani G. Cantil-Sakauye hosted students and educators during two virtual events in April celebrating this year's Champions of Civics and recipients of the annual Civic Learning Award.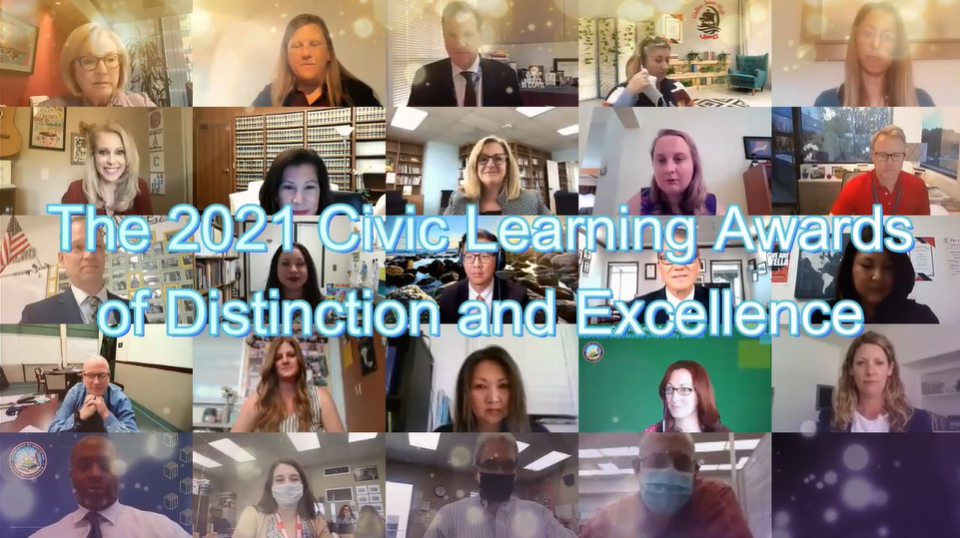 Cosponsored by State Superintendent of Public Instruction Tony Thurmond, the award program, now in its ninth year, honors California schools and educators committed to engaging students in civics.
This year, the awards were focused on programs that went uninterrupted during the COVID-19 pandemic.
During the April 21 event, the Chief Justice met with teachers, administrators and students from six schools that earned the program's highest honors and the recipients of the first-ever Champion of Civics award. Cantil-Sakauye emphasized the importance of civics education in the classroom and her "profound" respect for the educators being recognized.
"I congratulate all of you because civics education is learning about government, the judiciary (as well as) the levers of power and (how) to effectuate real change," she said.
Students from several of the winning schools met separately with Cantil-Sakauye during a virtual Q&A session on April 29 to ask questions and learn what inspires her to lead California's judicial branch.
Questions from K - 12 students ranged from the obstacles Cantil-Sakauye faces in her role as California's first Asian-Filipina chief justice to who her favorite Disney princess is (Pocohontas, she told kindergartener Jose.)
"She led people to good and she was always brave," the Chief Justice said.
Cantil-Sakauye also spoke of growing up in a large family as the youngest of four children. 
"(An) obstacle I had to overcome was to find my voice," Cantil-Sakauye said. 
Saumya Mehru, a seventh grader at Walker Junior High in Orange County, asked the chief justice what obstacles she's faced as an Asian woman.
The Chief Justice said most lawyers or judges didn't look like her and people would look at her differently in the courtroom because of her appearance.
"To overcome that, I showed up to work every day and did my work the best I could, so eventually they got used to me," she said. "Any obstacle that I have faced, or any lawyer or justice in California, has faced can and will be overcome and when we overcome those obstacles, it's really important to reach out and help others clear those obstacles."
---
A total of 32 schools were honored this year with a Civic Learning Award. The top honors of excellence and distinction were awarded to Katella High School, Walker Junior High, Cloud Campus, Royal High School, Kairos Public School and Villa Park Elementary.
Twenty-eight other schools earned Awards of Merit.
The Civic Learning Award is part of the Chief Justice's Civic Learning Initiative, which includes other programs like Judges in the Classroom. 
To learn more about the awards program, click here.