Search results
News Release - May 13, 2022
Revised budget proposal includes funding for a Judicial Council unit to provide training, technical assistance, and legal support to California's trial courts on environmental and climate change issues.
Image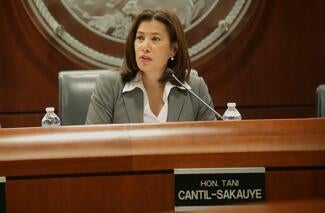 News Release - May 11, 2022
Supreme Court ethics committee issues guidance to retired judges who are privately retained about fundraising activities.
Image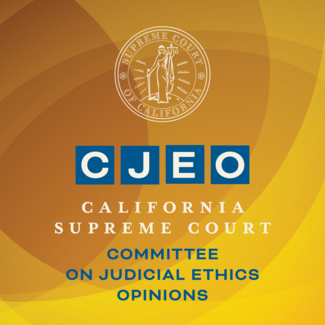 News Release - May 9, 2022
Tami Fisher named director; Steven Rosenberg to retire after nine years as director
Image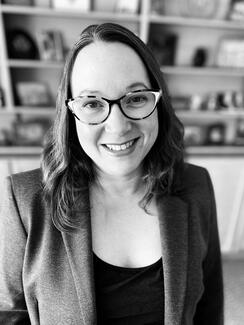 News Release - April 21, 2022
Former California Supreme Court Justice John A. Arguelles, a member of the Class of 1954, died at his home on April 10. He was 94.
Arguelles was the first UCLA Law alumnus to serve on the state's highest court and only the second Hispanic Justice on the court.
Image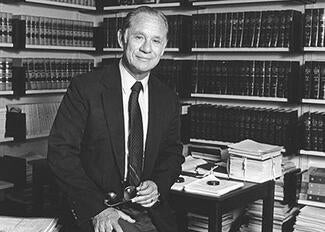 Justice Guerrero will participate in the court's next oral argument session beginning April 5.
Image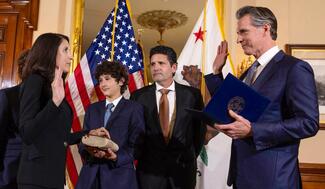 News Release - March 22, 2022
Guerrero is the first Latina justice to serve on the state's high court. She was sworn in by Governor Newsom on March 28, 2022.
Image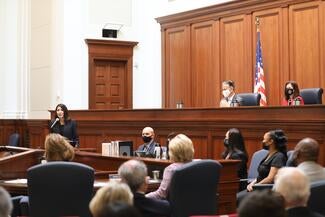 News Release - March 16, 2022
Justice Marla Miller will head the committee tasked with evaluating and proposing amendments to the California Code of Judicial Ethics.
Feature - January 7, 2022
Santa Clara County Judge Katherine Lucero will head a new Office of Community and Youth Restoration, part of California's overhaul of its juvenile justice system.
Feature - December 20, 2021
On Jan. 1, hundreds of new laws go into effect, including many that will protect the public and improve access to justice for all Californians. Here are a few worth noting.
Image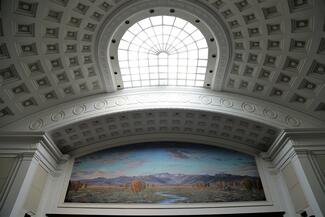 News Release - December 15, 2021
The California Supreme Court Committee on Judicial Ethics Opinions adopted a final opinion after considering public comments about whether judges may provide feedback on courtroom performance when requested by attorneys or their supervisors.   
Image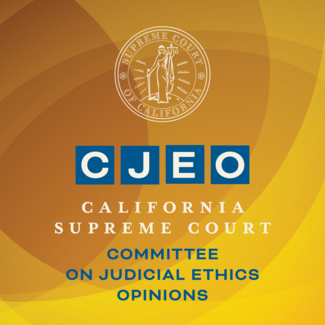 News Release - November 1, 2021
Longtime director of Supreme Court's Criminal Central Staff steps down; first Latina to head a court central staff named as successor.
Image