Search results
News Release - October 5, 2020
FROM THE OFFICE OF GOV. GAVIN NEWSOM—Governor Gavin Newsom today announced his nomination of Justice Martin Jenkins (Ret.) for Associate Justice of the California Supreme Court.
Justice Jenkins has held several prominent state and federal judicial positions throughout his career. He would be the first openly gay California Supreme Court justice and only the third African American man ever to serve on the state's highest court. It has been 29 years since an African American man has served on the California Supreme Court.
Related:
Image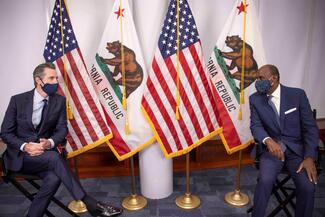 News Release - February 23, 2018
The California Supreme Court today appointed Justice William S. Dato, of the Court of Appeal, Fourth Appellate District, Division One (San Diego) as a member of the Commission on Judicial Performance.