Search results
News Release - April 27, 2020
The California Supreme Court ordered the July California Bar Exam be postponed to Sept. 9-10, and directed the State Bar to make every effort to administer the test online with remote or electronic proctoring.
News Release - July 6, 2020
The Supreme Court of California on Monday named members to its Jury Selection Work Group to study changes or new measures to guard against impermissible discrimination in jury selection.
Feature - September 30, 2020
Highlights and key statistics from the 2019-2020 court year.
Image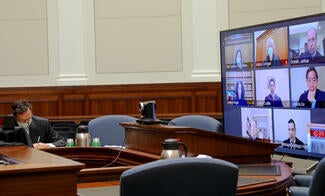 News Release - October 22, 2020
The program will continue until June 1, 2022 unless extended by the court.
Image