Search results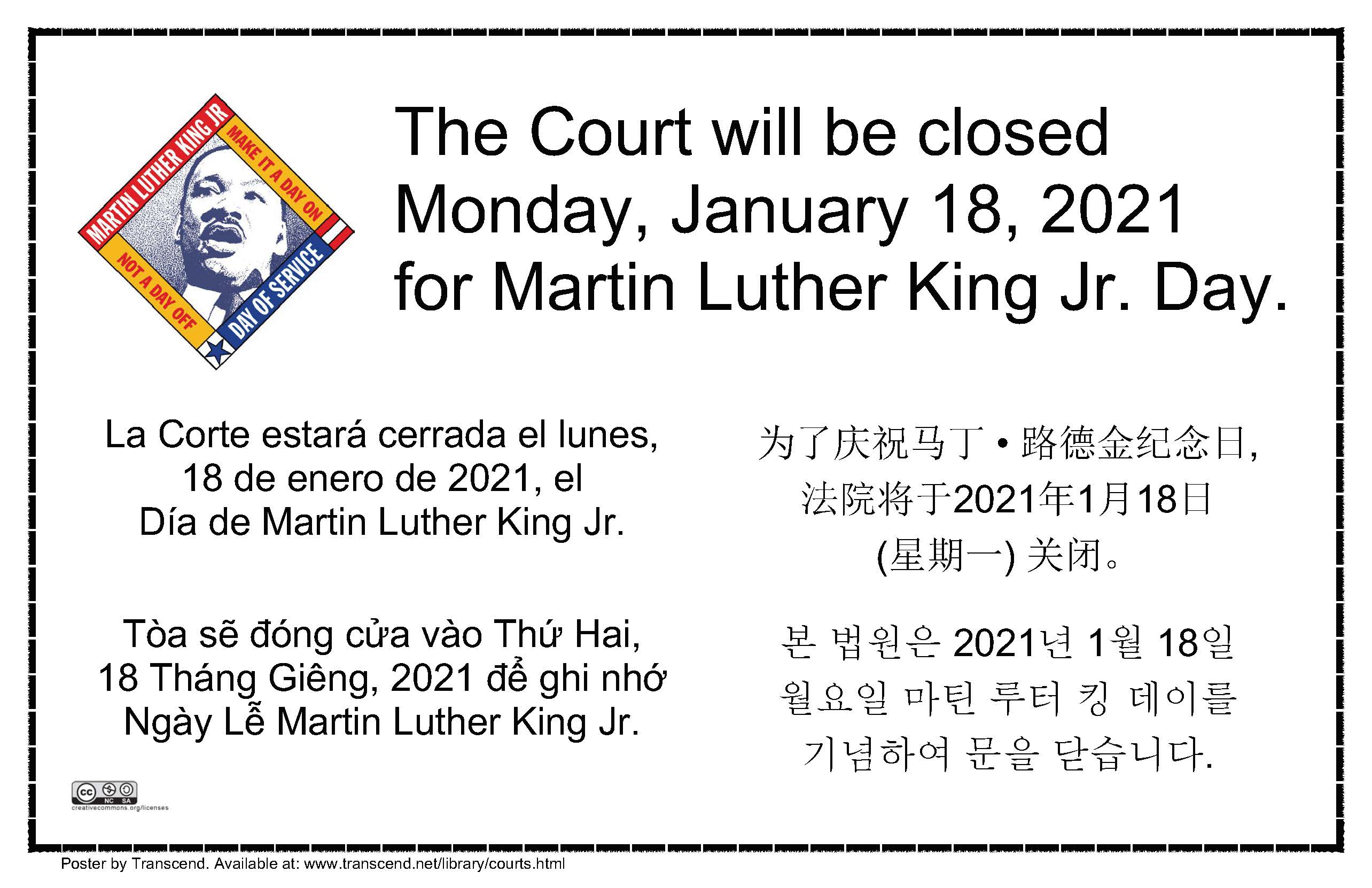 event - February 15, 2021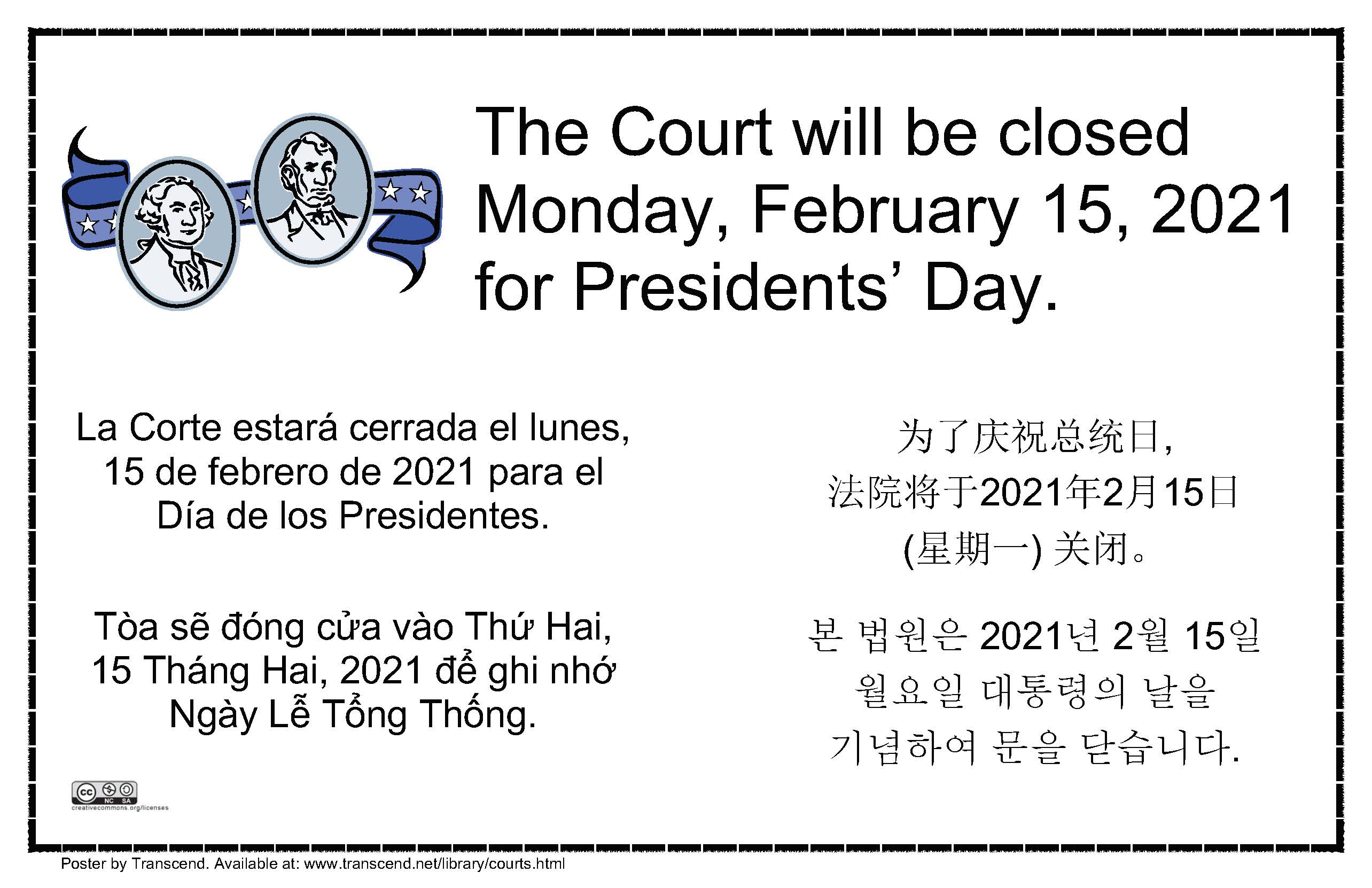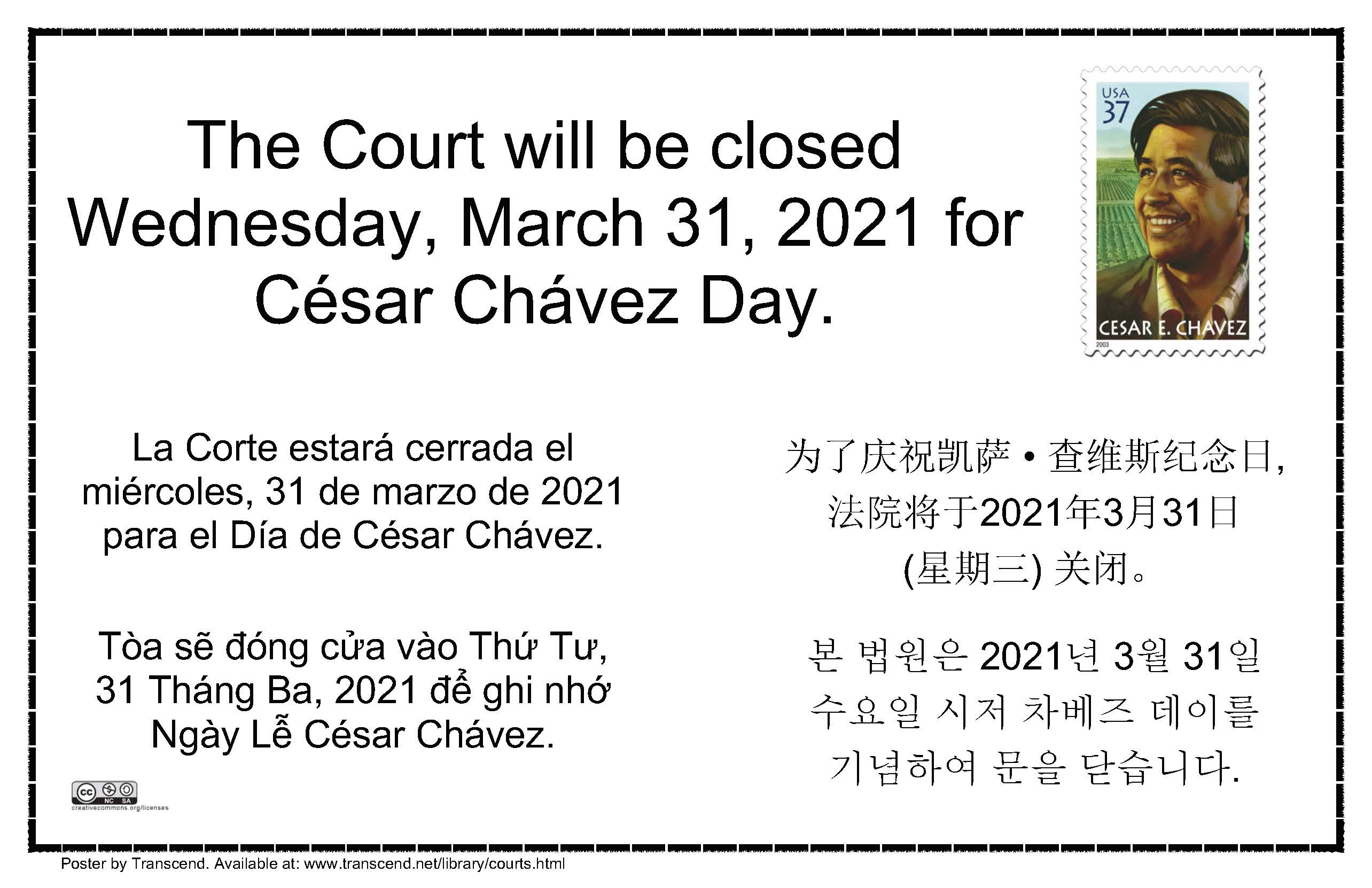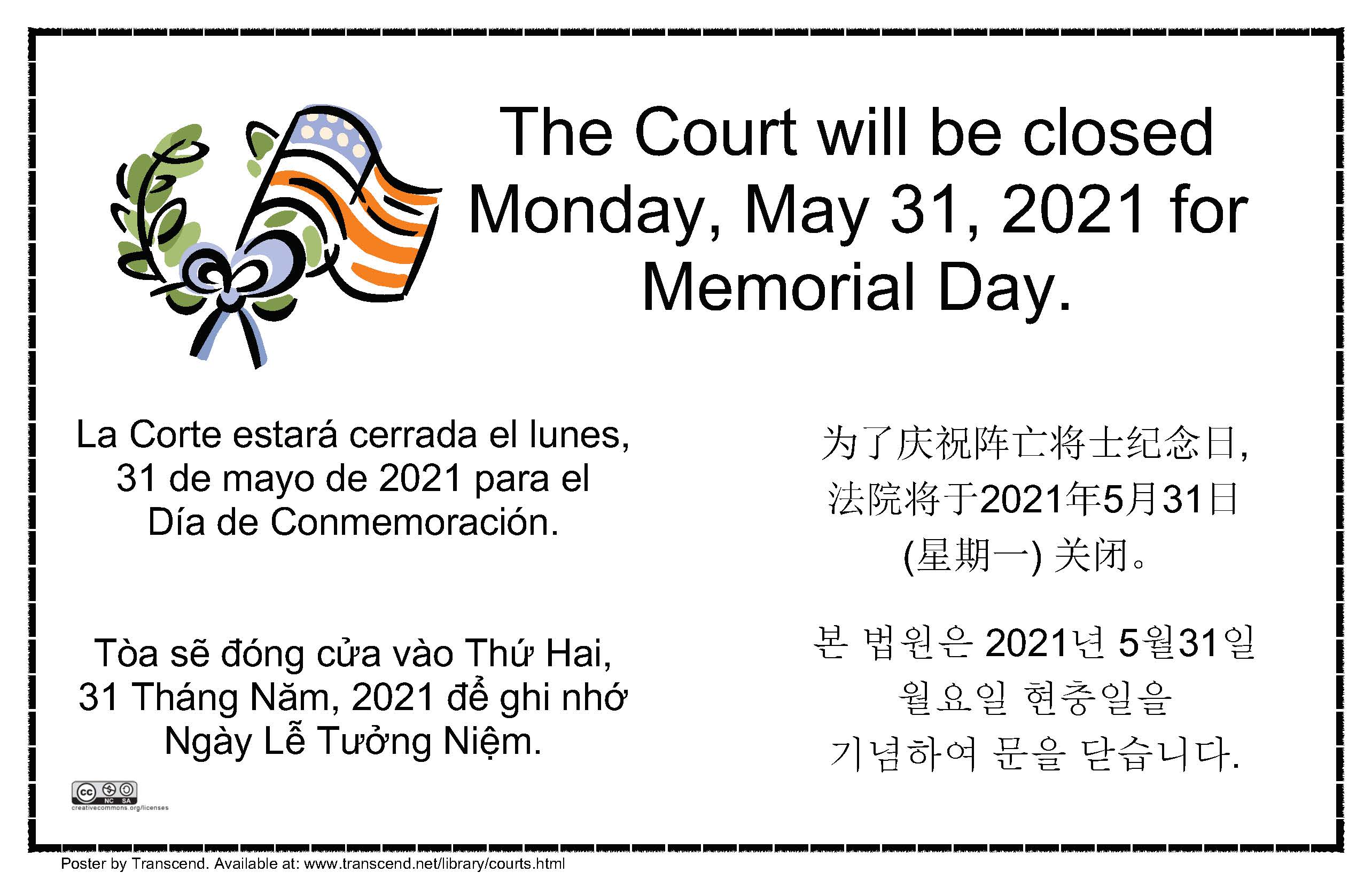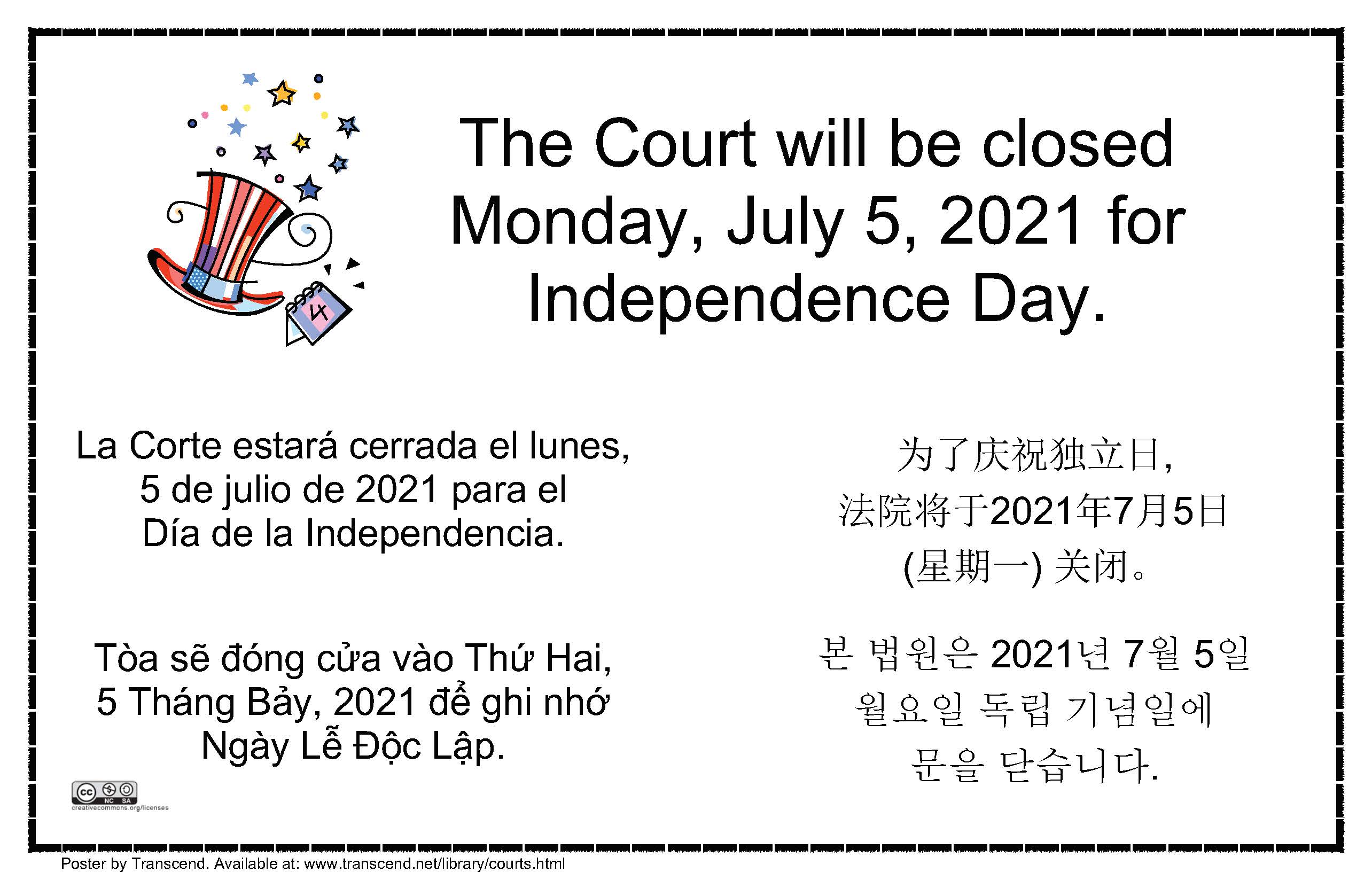 event - September 6, 2021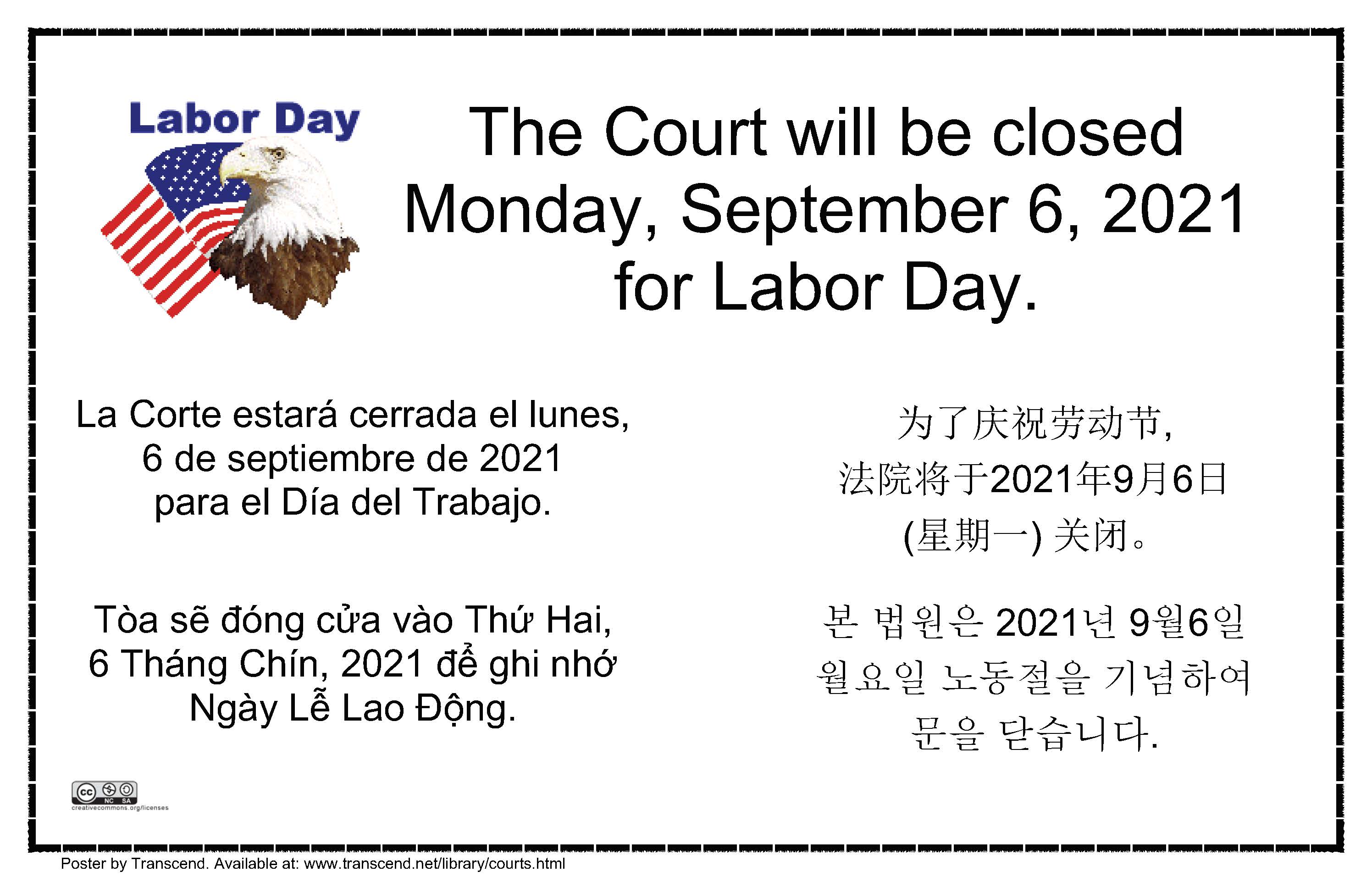 event - November 25, 2021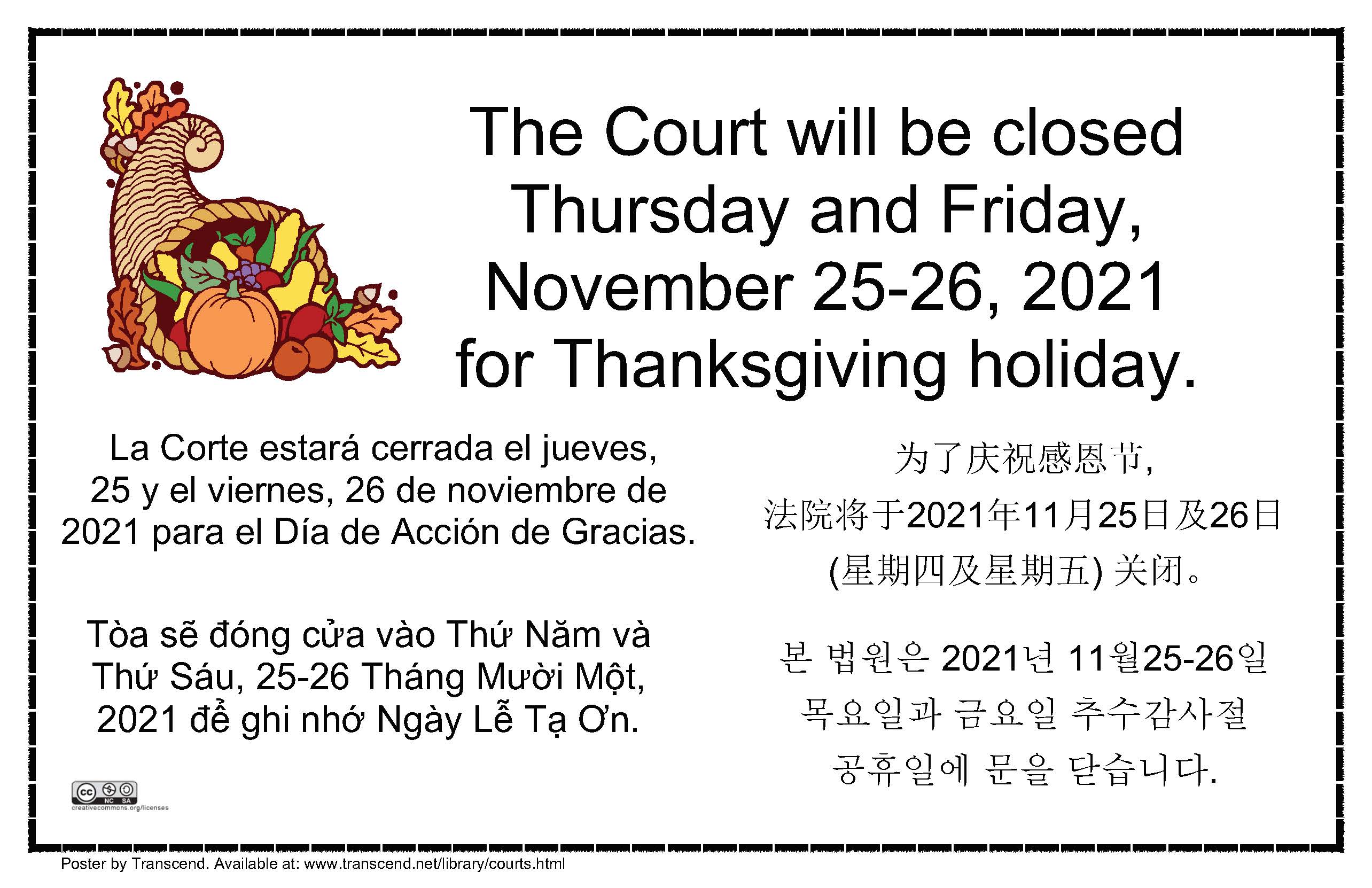 event - December 24, 2021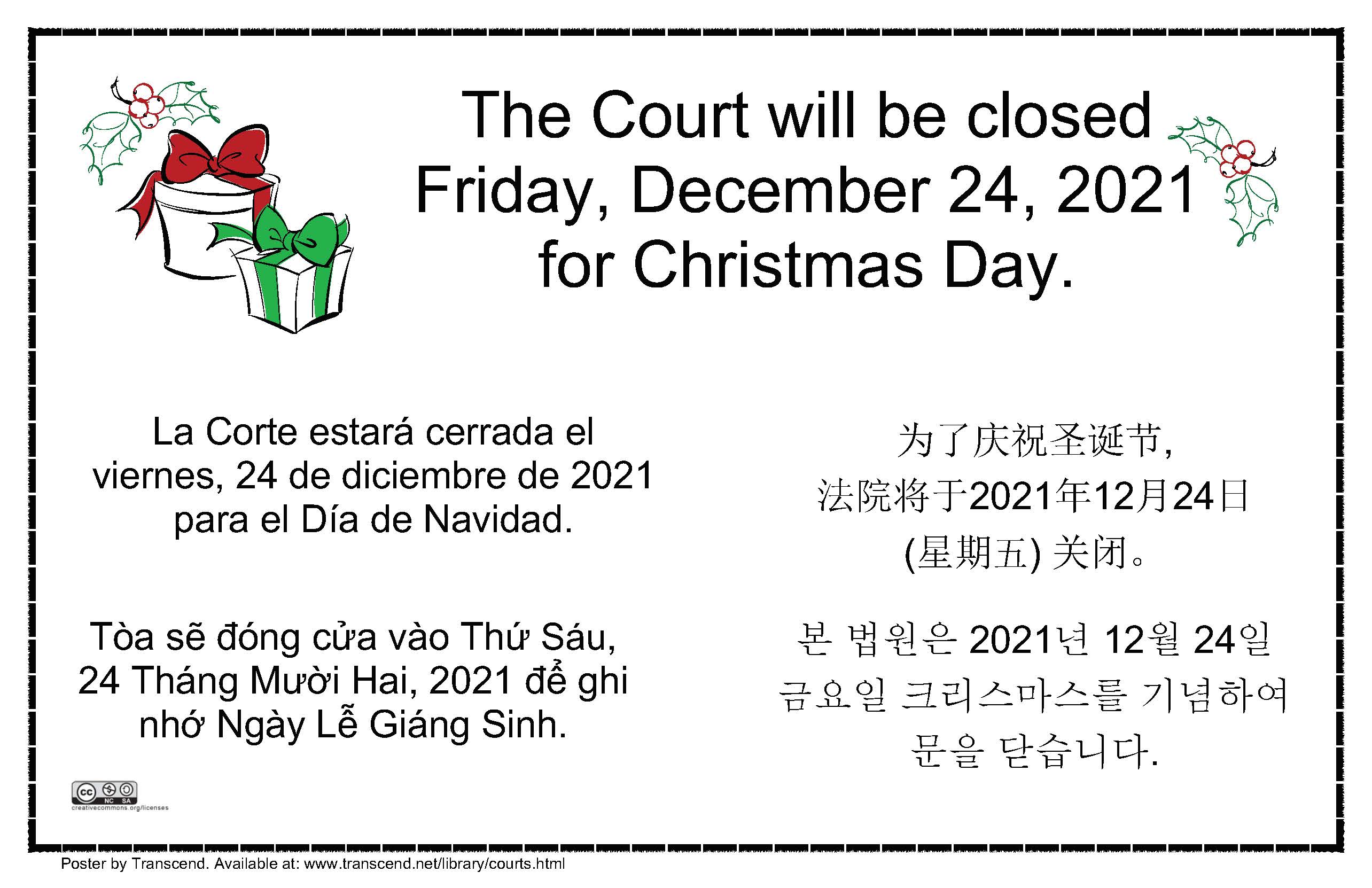 event - September 7, 2020
The courts will be closed for Monday to observe Labor Day
Image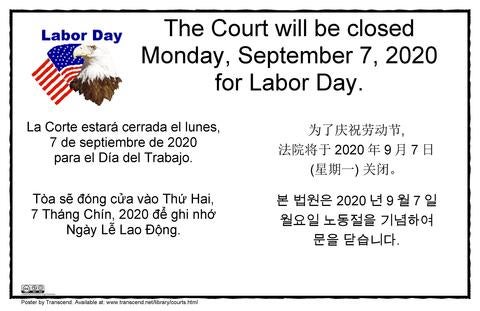 event - September 25, 2020
At its Sept. 25 meeting, the council will consider funding for technology initiatives, a report on remote appearances, a new requirement for anti-bias training, and more.
Court will be closed Monday to observe Columbus Day.
Image
Provides ongoing oversight of the judicial branch program that manages renovations, facilities operations, maintenance, and real estate for trial courts throughout the state.