Search results
NewsLink - November 6, 2020
(Subscription required) In the coming year, the work group aims to consider how state courts should implement local bias committees. Standard of Judicial Administration 10.20 recommends bar associations and courts create these committees to develop informal procedures for receiving complaints about bias and support educational programs to eliminate it.
NewsLink - November 6, 2020
(Subscription required) The first in-person civil jury trial is expected to begin in January 2021, with lower priority or non-preference civil jury trials expected to follow soon after. Since the pool of jurors for civil trials is limited, parties in a civil case will have the option to agree to a smaller number of jurors.
NewsLink - November 6, 2020
Fighting against COVID-19 in prisons and jails with decarceration and improvements in health care won't just control outbreaks, it is also fighting racism. Put simply, during a worldwide pandemic of historic proportions, police, prosecutors, judges and parole officers can't conduct business as usual.
NewsLink - November 6, 2020
(Subscription required) While some of the particulars can be different in tribal courts, a few things are typically the same. Tribal judges spend much of their time figuring out federal, state and tribal jurisdictional issues. Sometimes, Lenzi said, she deals with situations that have the complexity of a made-up law school exam question.
Related:
News Release - November 6, 2020
Will also review toolkit of best practices on complying with the Indian Child Welfare Act
Related:
Image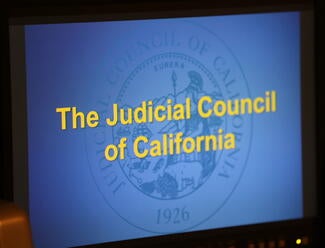 News Release - January 29, 2020
Chief Justice to choose diverse group of judges, prosecutors, and defense attorneys from around the state.
NewsLink - November 6, 2020
"There's plenty of opportunity for bail reform at the local level," Simon said. "Counties can decide to adopt some level of this." It also means that conservative counties, such as Kern in Southern California or those in the north state — can ignore the changes altogether, indefinitely. "That's going to mean that some counties have some really regressive arrest and bail policies."
NewsLink - November 6, 2020
The Judicial Council at its Nov. 13 meeting will review and consider a number of reports and recommendations
NewsLink - November 2, 2020
A Sutter County judge on Monday prohibited Gov. Gavin Newsom from issuing executive orders that amend existing laws or create new ones, escalating a battle with a pair of Republican legislators who argue the governor has abused his authority during the coronavirus pandemic.
Image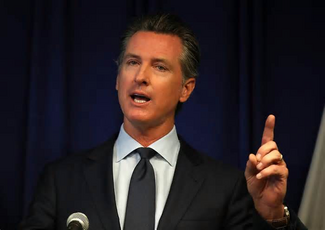 NewsLink - November 3, 2020
(Subscription required) The group will also develop other recommendations concerning fee sharing, nonlegal services provided by businesses owned by lawyers, changes to certified lawyer referral statutes and amendments to advertising and solicitation.
NewsLink - November 3, 2020
(Subscription required) The commission reviews its rules every two years, proposes amendments or repeals, seeks proposals from interested parties, and circulates some proposals for public comment.