Search results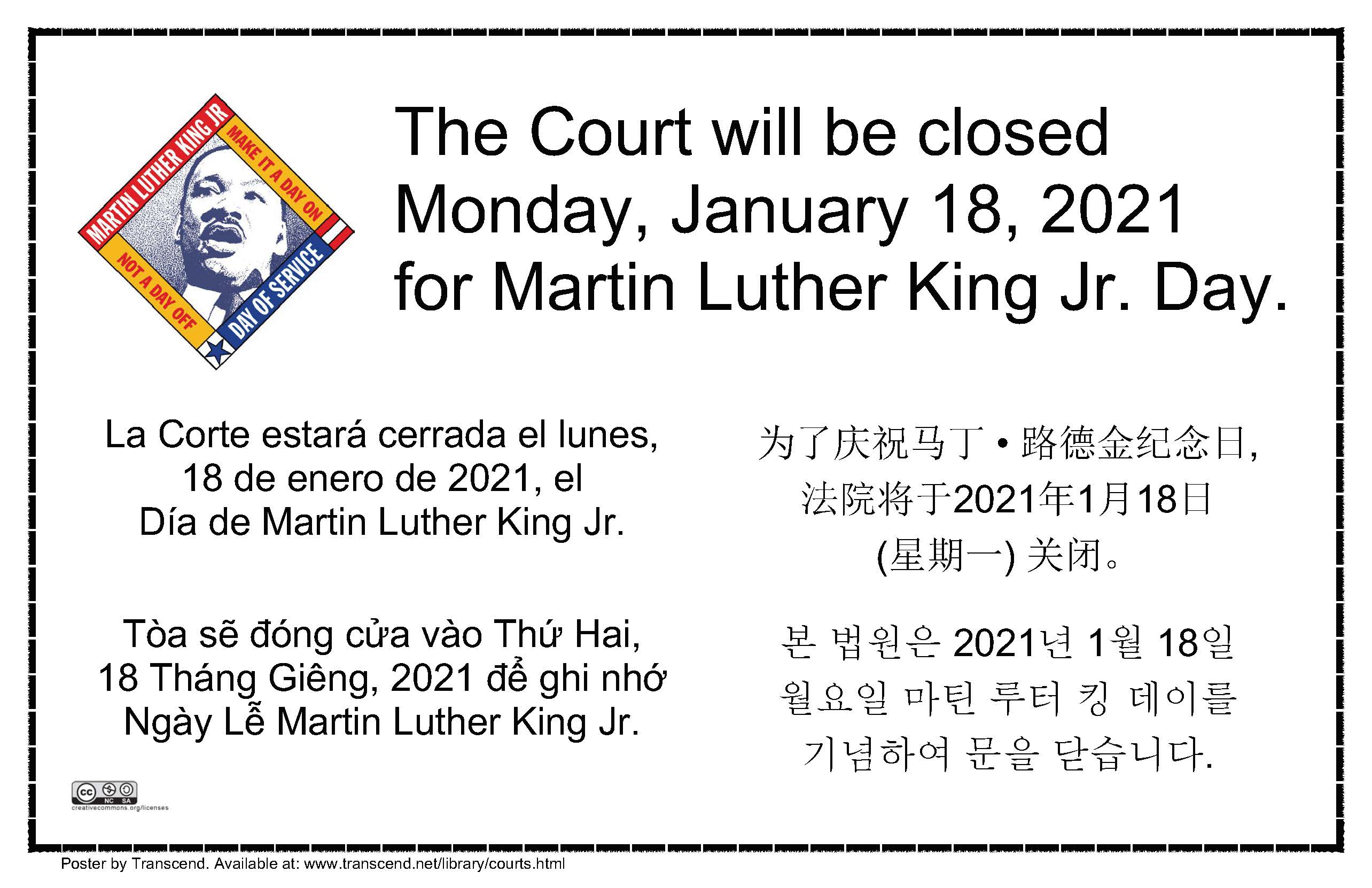 event - February 15, 2021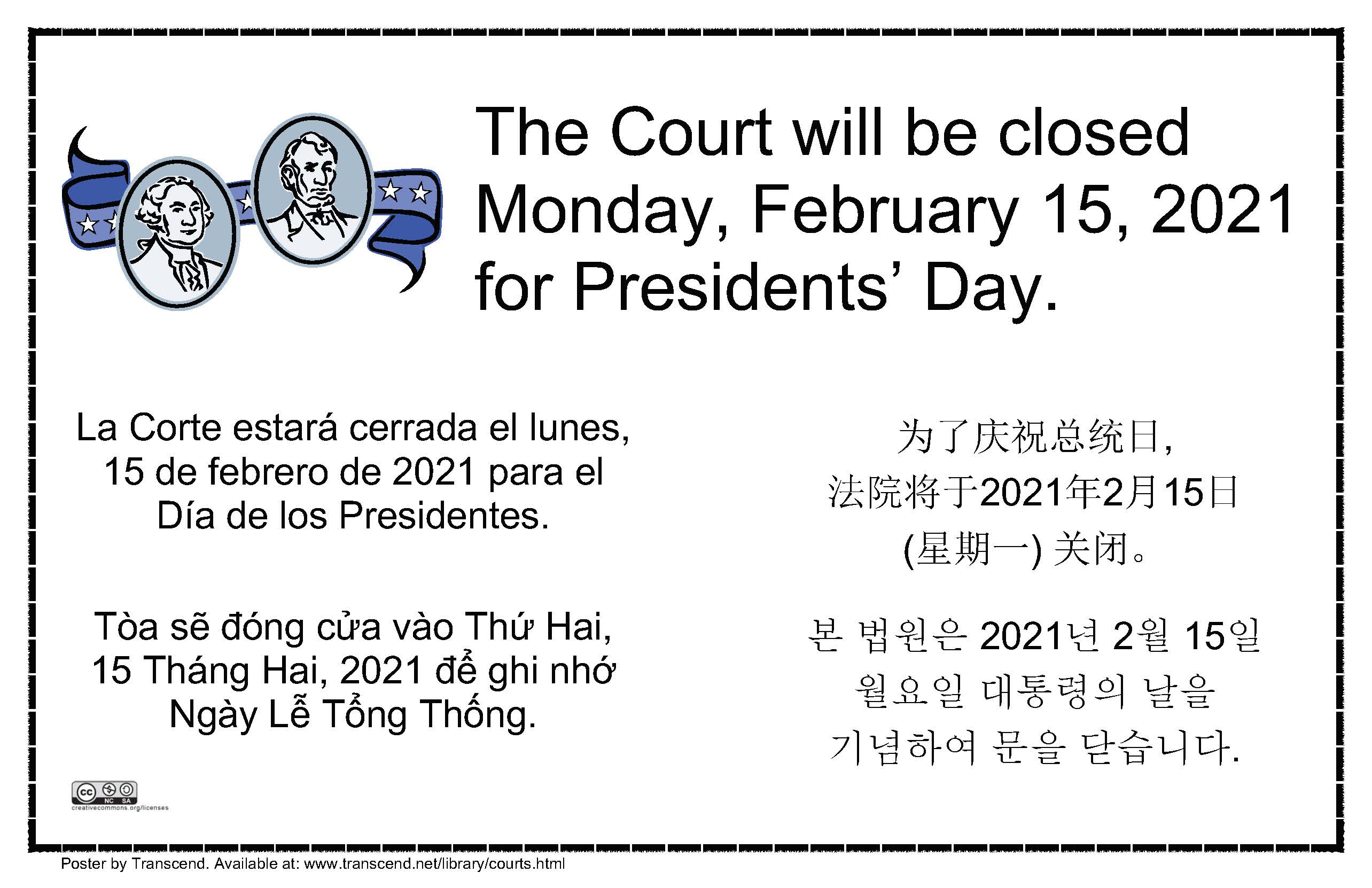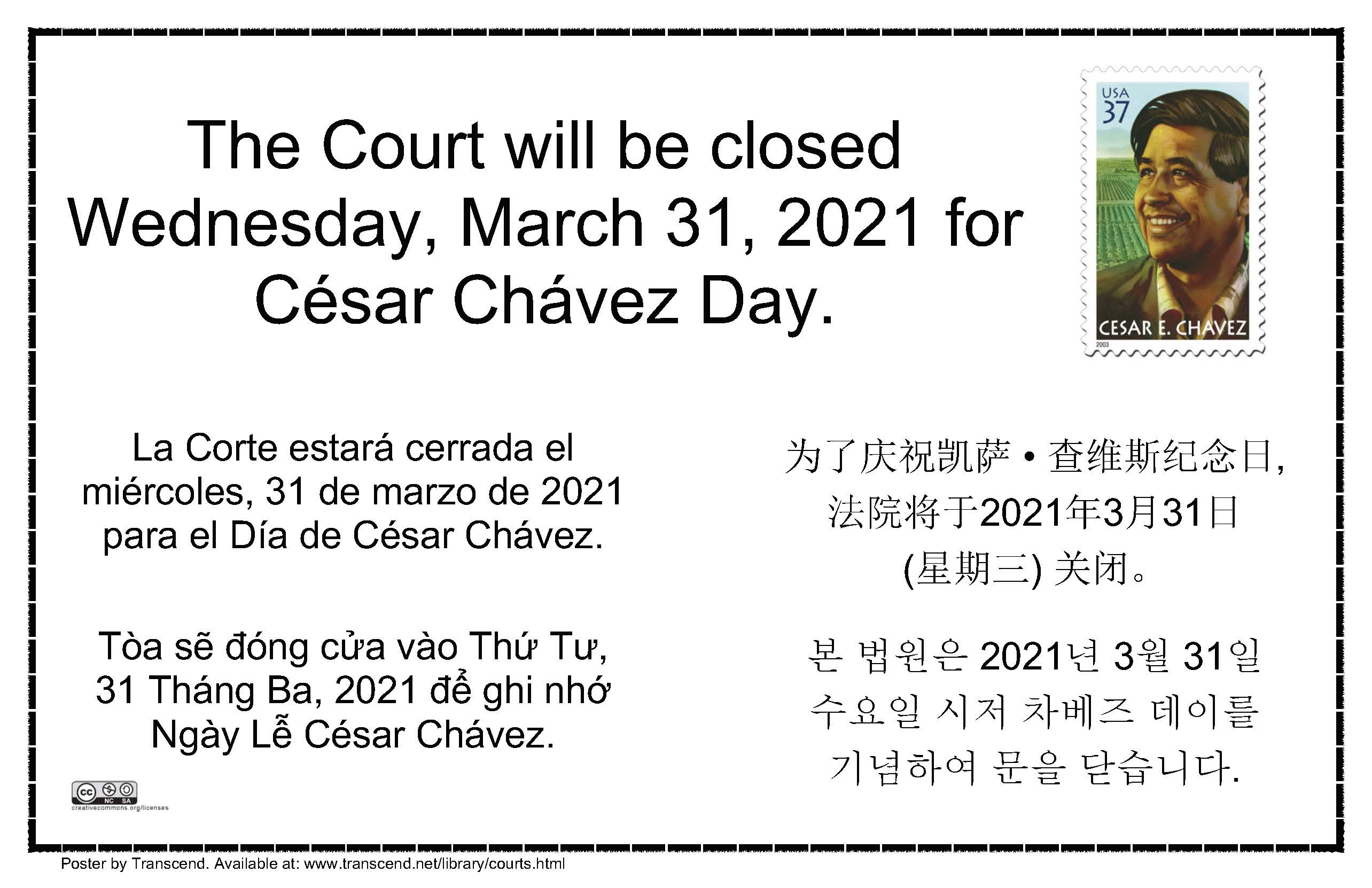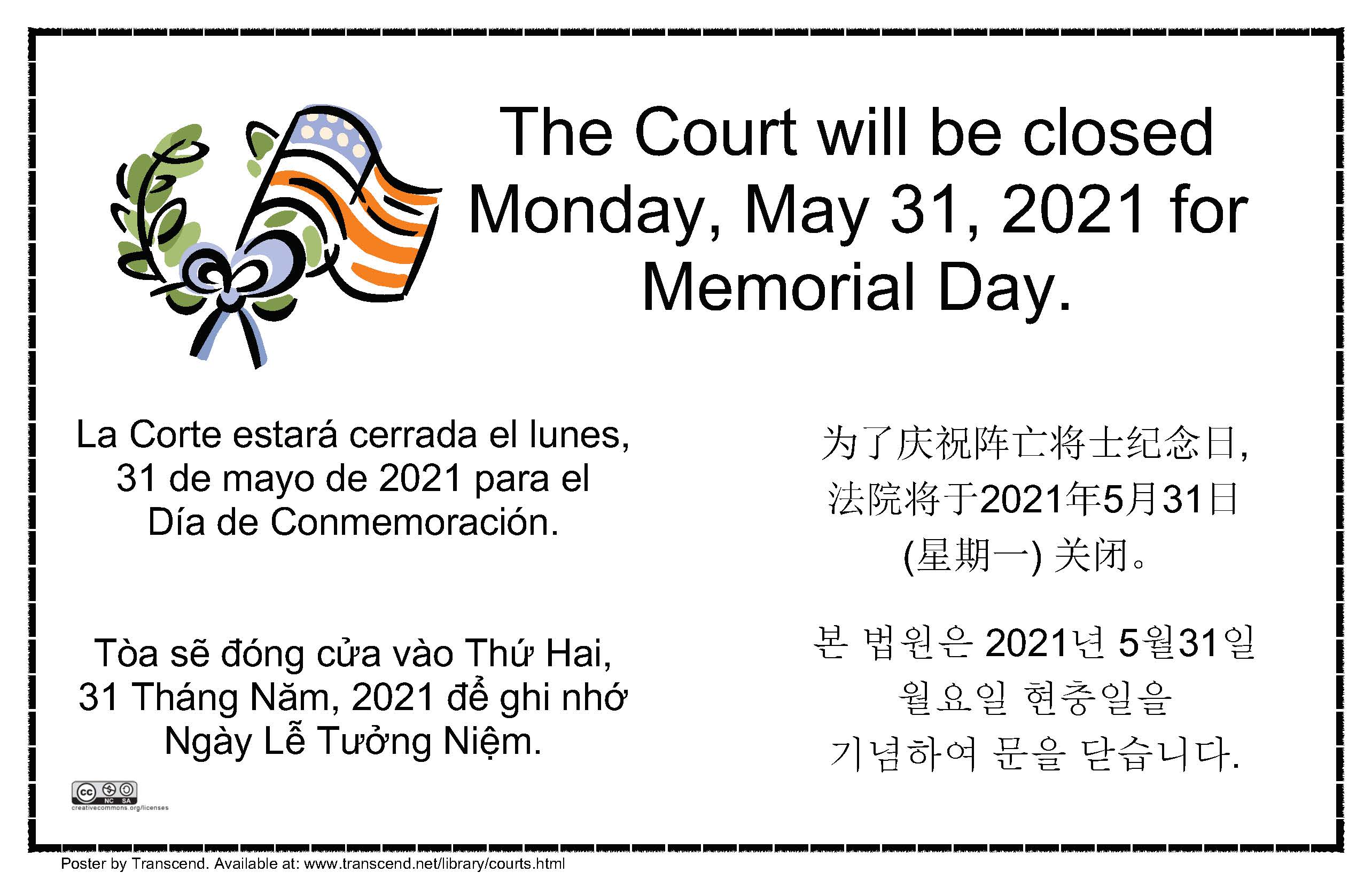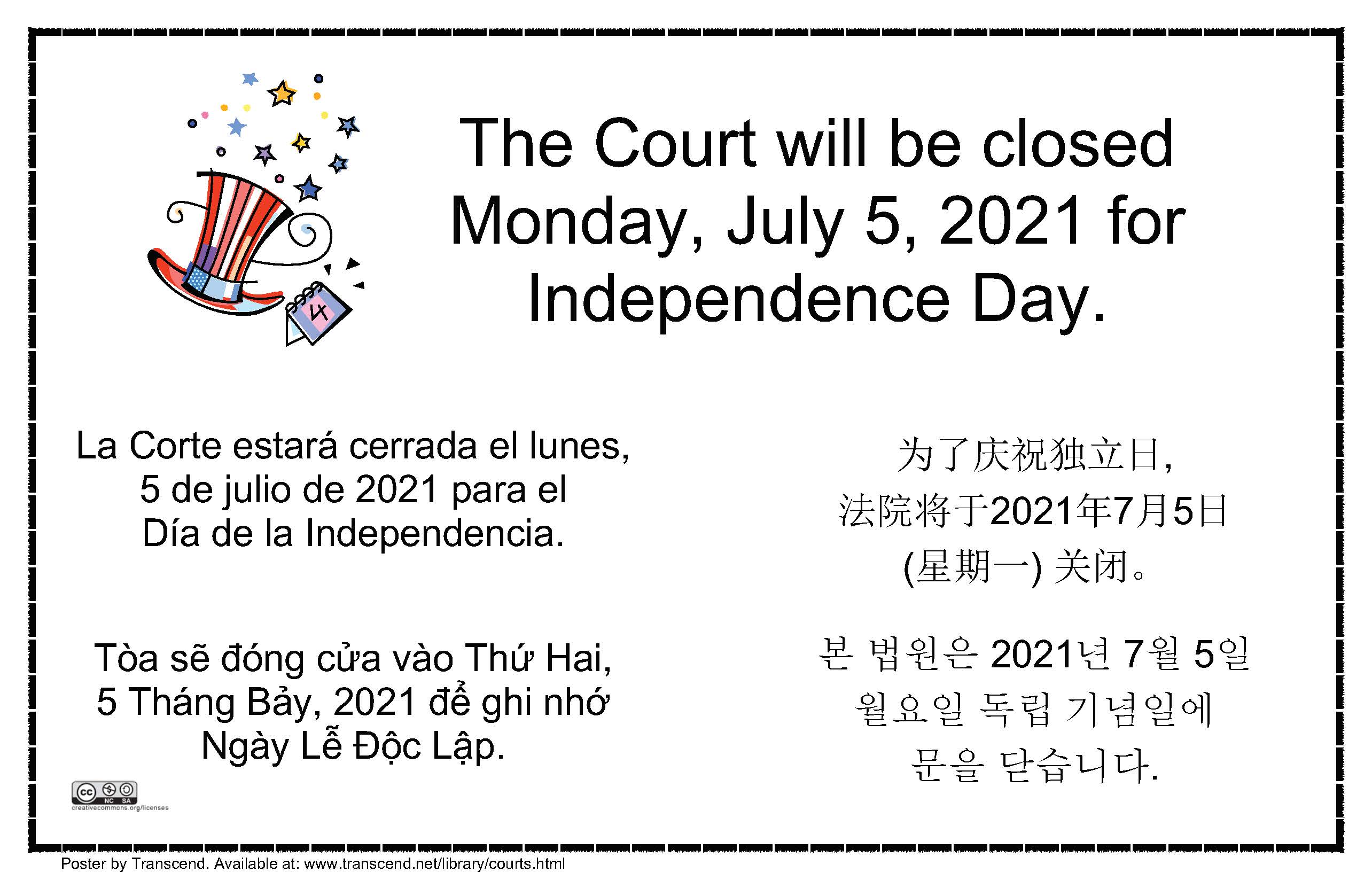 event - September 6, 2021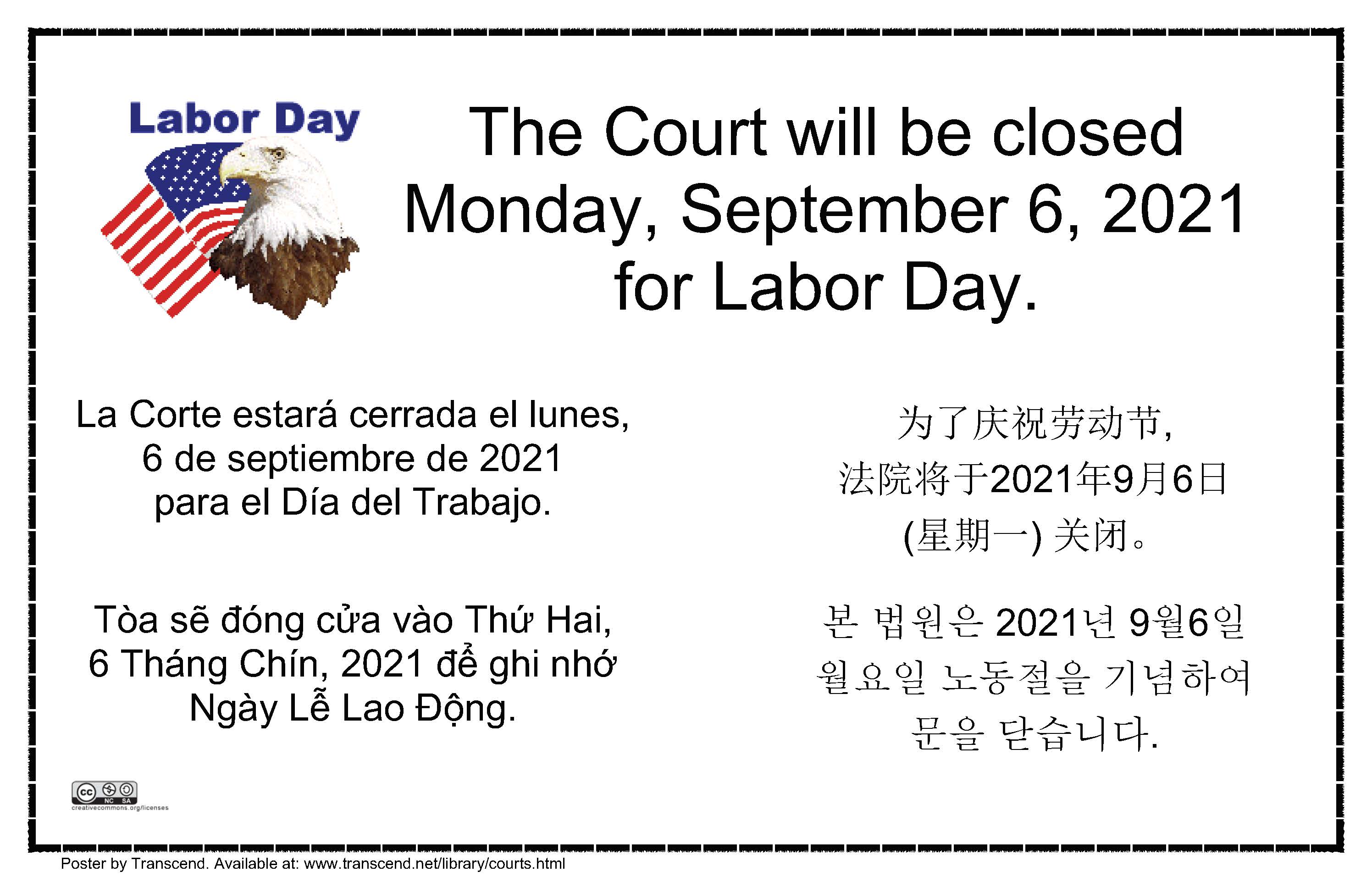 event - November 25, 2021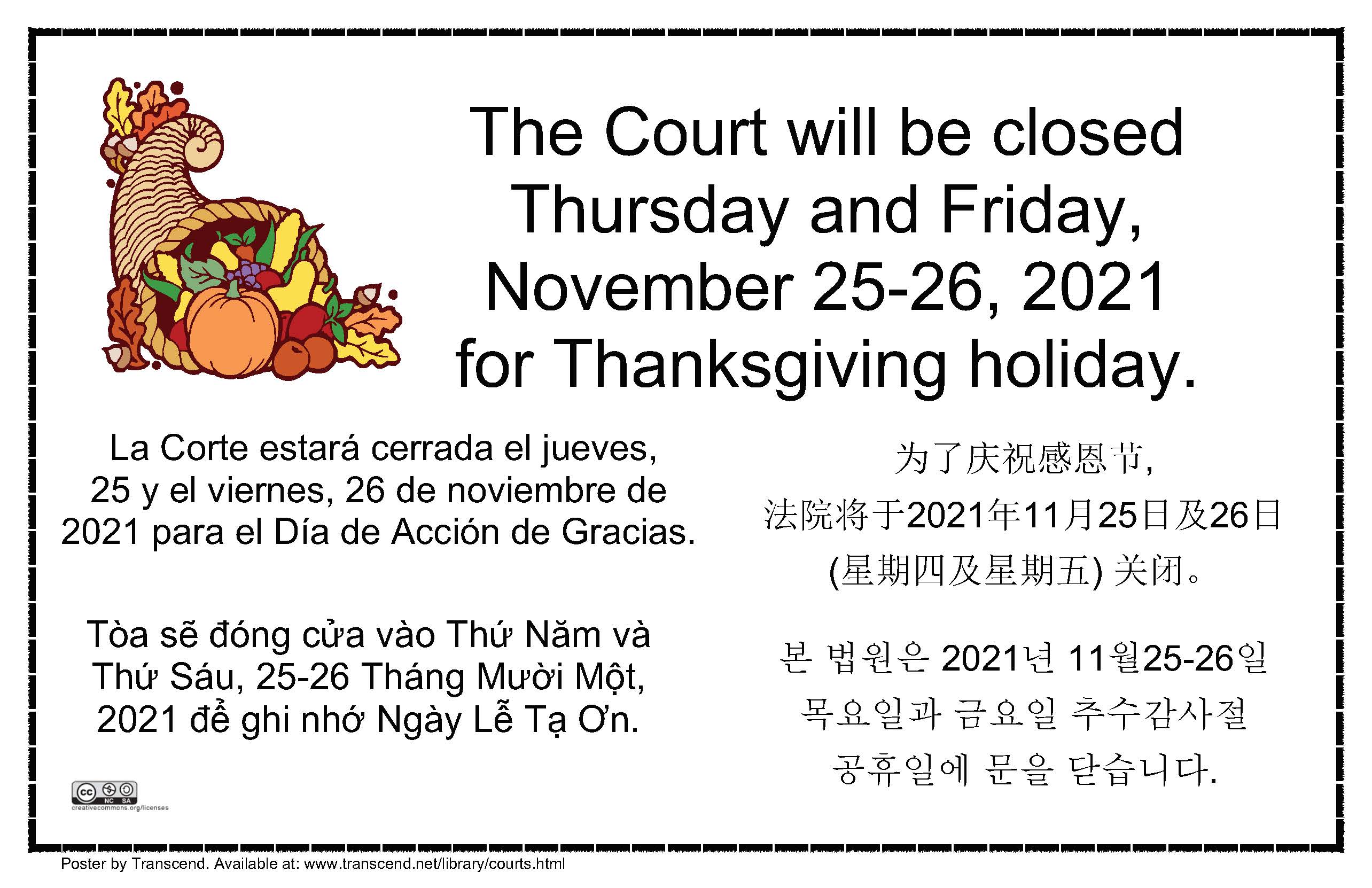 event - December 24, 2021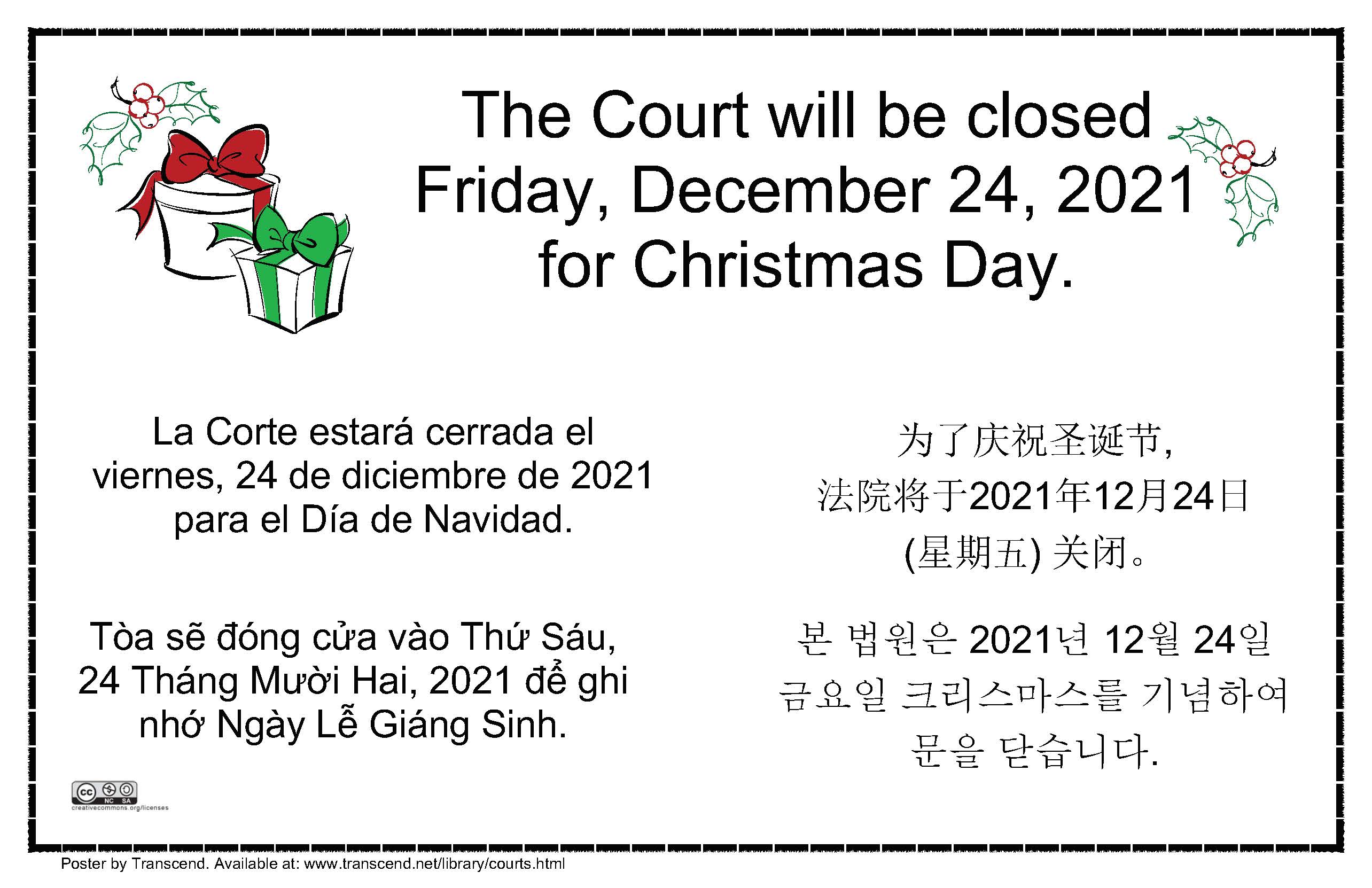 event - September 7, 2020
The courts will be closed for Monday to observe Labor Day
Image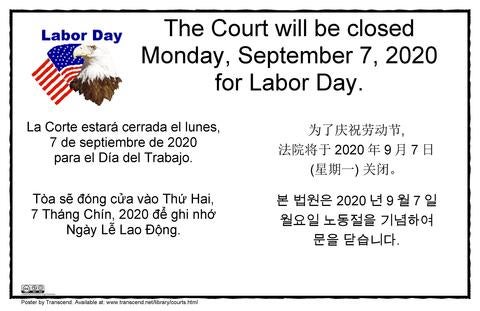 event - September 25, 2020
At its Sept. 25 meeting, the council will consider funding for technology initiatives, a report on remote appearances, a new requirement for anti-bias training, and more.
Court will be closed Monday to observe Columbus Day.
Image
event - November 11, 2020
Court will be closed Wednesday to observe Veterans Day.