Search results
News Release - June 28, 2016
Chief Justice Tani G. Cantil-Sakauye announced today the creation of a Judicial Council working group to develop a competitive grant program supporting the Judicial Council in awarding funds to courts for innovative and efficient judicial services and programs.
After more than a dozen years of striving for a more robust civics curriculum in California's public schools, advocates for civic learning are about to get their wish.
News Release - September 14, 2016
Chief Justice Tani G. Cantil-Sakauye today announced, on behalf of the Supreme Court of California, the appointment of Mr. Jorge E. Navarrete, the court's current Assistant Clerk Administrator, as the twenty-seventh Court Administrator and Clerk of the Supreme Court. The appointment will take effect Saturday, October 1, 2016.
Related:
Image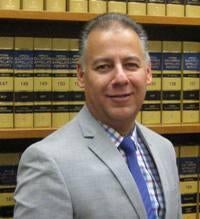 News Release - March 16, 2017
Dear Attorney General Sessions and Secretary Kelly:
As Chief Justice of California responsible for the safe and fair delivery of justice in our state, I am deeply concerned about reports from some of our trial courts that immigration agents appear to be stalking undocumented immigrants in our courthouses to make arrests.
Our courthouses serve as a vital forum for ensuring access to justice and protecting public safety. Courthouses should not be used as bait in the necessary enforcement of our country's immigration laws.
Image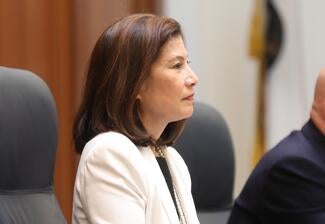 Video with transcript of the Chief Justice's 2017 State of the Judiciary presented on Mar 27, 2017.
Image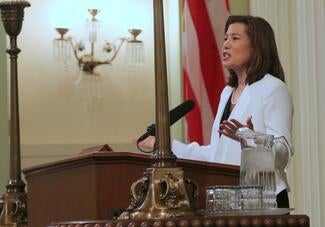 Chief Justice asks that courts be considered a "sensitive location."
News Release - April 26, 2017
Chief Justice Cantil-Sakauye receives report from the Future of California's Court System, outlining 13 recommendations to increase judicial branch efficiency and public access to justice.
Image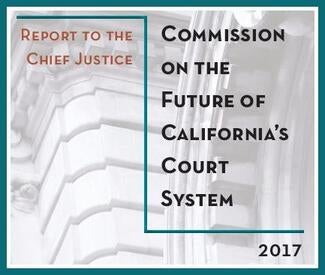 A new proposal by the Commission on the Future of California's Court System seeks to do away with the oversized consequences of traffic tickets by making minor offenses civil violations.
News Release - October 24, 2017
A workgroup established by Chief Justice Tani G. Cantil-Sakauye to study California's bail system issued a slate of recommendations Tuesday, saying money bail should be replaced by a risk-based assessment and supervision program that determines whether to jail defendants before trial based on their threat to public safety and their likelihood of making a court appearance.
Related:
Image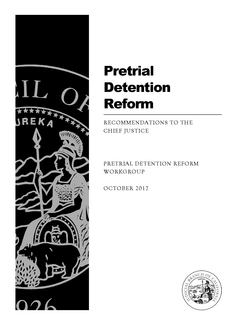 News Release - November 6, 2017
Learn more about the Pretrial Detention Reform Workgroup's recommendations, the California bail system and other reform efforts nationwide.
Image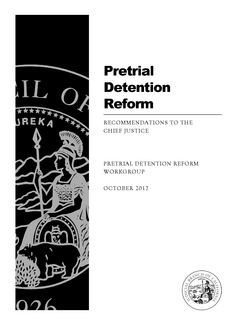 News Release - March 20, 2018
Chief Justice Tani G. Cantil-Sakauye presented her annual State of the Judiciary Address to the Legislature on March 19, 2018.
News Release - September 24, 2018
Pretrial Detention Reform Workgroup and retired Judge Richard Couzens honored for their work that led to a new law that replaces money bail with risk assessment.
Image