Search results
Fifty-two of California's 58 counties have resumed jury trials. Source: Court Service and Operations  
California Courts Court levels: 3 Superior, also known as trial courts: 58—one in each county Court of Appeal districts: 6 Highest court: California Supreme Court Judicial branch budget is less than 2% of the State General Fund
Jury pay: $15/day starting with second day of service and 34 cents per mile, round trip Number of Californians summoned to jury service in fiscal year 2019–20: approximately 9 million* Number of Californians summoned to jury service who completed service in fiscal year 2019–20: approximately 4 million* Number of Californians sworn in to serve as jurors in fiscal year 2019–20:  approximately 94,000* * Numbers are based on data for fiscal year 2019–20, with 56 of the 58 (97%) superior courts reporting  
Court levels: 3 Trial courts: 58—one in each county Court of Appeal districts: 6 Highest court: California Supreme Court Judicial branch budget is less than 2% of the State General Fund The California court system—the largest in the nation, with approximately 1,800 justices and judges and 5 million cases—serves more than 39 million people. The state Constitution vests the judicial power of California in the Supreme Court, Courts of Appeal, and superior courts.
News Release - August 3, 2018
Recent report details the increased access to interpreters in civil cases and the additional language services provided for court users inside and outside of the courtroom.
Image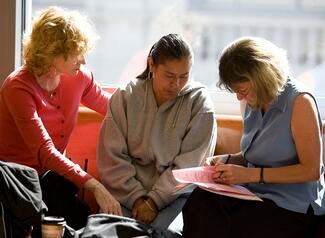 Did you know that California was one of the first states to establish a collaborative court in the U.S.?
Fiscal Year 2021-2022: Unified court system serving more than 39 million people 1,755 judges (authorized positions) Approximately 450 court facilities Filings: ≈ 4,400,000 Dispositions: ≈ 2,400,000 More data points in the Court Statistics Report Historic Facts
News Release - December 7, 2020
Chief Justice Tani G. Cantil-Sakauye on Monday issued an advisory to leaders of California's 58 county superior courts with guidance to continue to seek emergency orders if needed based on local conditions and ability to hold remote hearings or provide social distancing under state and local health rules.
Image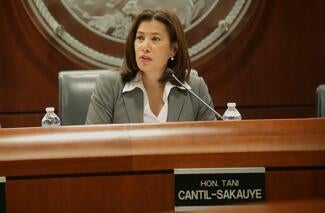 California courts have resolved 132,879 delinquent infraction and misdemeanor accounts and sent 104,105 requests to the state Department of Motor Vehicles to lift holds on drivers licenses since the traffic amnesty program began in October 2015.
Languages and dialects spoken in California—more than 200 Percentage of Californians that speak a non-English language at home: 44% Percentage of Californians with English-language limitations: approximately 17.4% (more than 6.4 million) Languages certified for court interpreters: American Sign Language and 15 spoken languages—Arabic, Eastern Armenian, Western Armenian, Cantonese, Farsi, Japanese, Khmer, Korean, Mandarin, Portuguese, Punjabi, Russian, Spanish, Tagalog, and Vietnamese Spanish remains the most interpreted language in court
News Release - March 13, 2020
A statement from California Chief Justice Tani G. Cantil-Sakauye on emergency measures being taken by California courts.
Related:
Image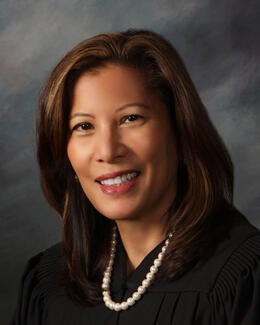 To address the challenges this presents, the Judicial Council of California, the policymaking body of the California courts, is undertaking implementation of a statewide language access plan that provides a consistent direction for language access throughout the judiciary.