Search results
California courts have resolved 132,879 delinquent infraction and misdemeanor accounts and sent 104,105 requests to the state Department of Motor Vehicles to lift holds on drivers licenses since the traffic amnesty program began in October 2015.
Feature - February 15, 2017
At a summit convened by California Chief Justice Tani Cantil-Sakauye, justices, judges, educators, and students from around the state gathered to talk about the progress the branch has made engaging youth in civic learning.
News Release - June 28, 2019
Statement from Chief Justice Tani G. Cantil-Sakauye on the judicial branch budget for 2019-20.
News Release - January 10, 2019
The Chief Justice on Thursday released a statement on the Governor's budget proposal for the judicial branch.
News Release - March 20, 2020
The order applies only to California Supreme Court proceedings with deadlines from March 20 through April 20.
Image
News Release - February 22, 2019
The Supreme Court of California today announced the appointments of three new members and two re-appointments to the committee that assists the court in soliciting and evaluating potential appointees to the State Bar Board of Trustees.
News Release - January 20, 2023
The Court of Appeal, First Appellate District (San Francisco), has announced its intention to destroy civil records, case names and numbers listed on the attached documents, pursuant to Rule 10.1028(d)(1) of the California Rules of Court.
COVID-19 and Court OperationsDec. 7, 2020 Best Practices for SecurityMay 15, 2020
News Release - July 18, 2018
The California Court of Appeal, Sixth Appellate District is pleased to announce that Susan S. Miller will become its new Court Executive Officer. 
Image

News Release - September 13, 2022
Technology projects will improve services for the public
Related:
Image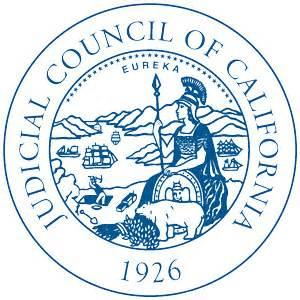 Frequently Asked Question
When viewing the webcast, I see a black video stream. Is something wrong?
A: Hearings may have not yet begun, or the event may be in recess. Some buffering is also normal, which may cause the video player to remain dark while the video loads.

Note:
1) If you are using the Chrome browser, there may be a flash content setting restricting the webcast from playing. Follow these instructions to disable flash blocking:
In the Chrome address bar go to: chrome://settings > Show advanced settings... > Privacy, Content settings…
Scroll down the menu for Flash settings.
Select "Allow", or "Ask first…" and go back to the webcast page and reload.
2) A graphic with some sound will typically be played from approximately 20 minutes before the start of a hearing to enable viewers to verify that their streaming video connection is working.
Chief Justice Tani G. Cantil-Sakauye was the keynote speaker at this year's American Bar Association Annual Meeting on Saturday, Aug. 6.