Search results
California superior courts received more than 200,000 petitions for resentencing or applications for reclassification during the first 13 months after voters approved Proposition 47.
News Release - June 1, 2016
SAN FRANCISCO—The Supreme Court of California announced today that it has amended the California Rules of Court to eliminate the practice of automatically "depublishing" published Court of Appeal decisions when the Supreme Court grants review. The new rules will become effective on July 1, 2016.
News Release - March 1, 2017
Diversity on the California bench has slowly but steadily increased, according to a legislatively mandated annual report released today by the Judicial Council.
Related:
Image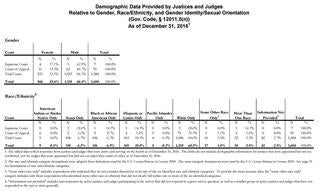 News Release - April 11, 2017
RIVERSIDE—Presiding Justice Manuel A. Ramirez has announced that the Court of Appeal will conduct an innovative court-community program called "Outreach Plus" at Coachella Valley High School.
News Release - April 26, 2017
Chief Justice Cantil-Sakauye receives report from the Future of California's Court System, outlining 13 recommendations to increase judicial branch efficiency and public access to justice.
Image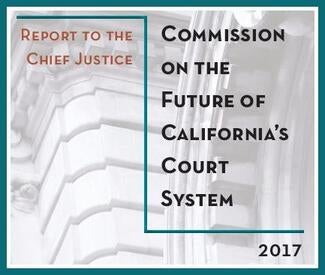 News Release - July 7, 2017
SAN FRANCISCO—The Supreme Court of California has published its eFiling rules that will support the launch on Monday July 10, 2017 of its electronic filing system. The court has adopted a phased approach to the system's implementation, which will initially be voluntary for filers, but become mandatory on September 1, and reduces the related number of paper copies required to two.
Feature - August 10, 2017
Inspired by the Chief Justice, 13 California counties launch efforts to boost civic education.
Image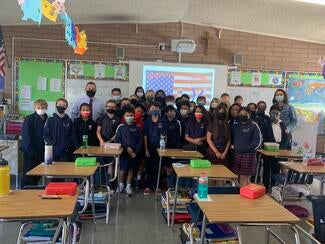 Feature - August 11, 2017
A paralegal in Los Angeles County Superior Court's self-help center receives recognition for her commitment to service.
News Release - October 18, 2017
Although the current pass score of 1440 will not be adjusted at this time, the court will consider any appropriate recommendation to revisit the pass score in the next review cycle, or sooner if the court so directs. (See Cal. Rules of Ct., rule 9.6(b), eff. Jan. 1, 2018.)
News Release - February 23, 2018
The California Supreme Court today appointed Justice William S. Dato, of the Court of Appeal, Fourth Appellate District, Division One (San Diego) as a member of the Commission on Judicial Performance.
News Release - March 6, 2018
Women now represent 35 percent of superior court judges, compared to 27 percent in 2006, continuing a steady upward trend.
Related:
Image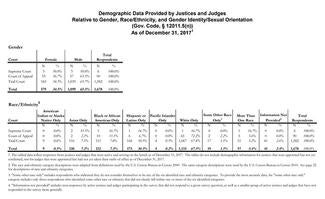 News Release - May 10, 2018
SAN FRANCISCO–The Supreme Court of California today filed an order approving the first comprehensive amendments to the Rules of Professional Conduct of the State Bar of California in twenty-nine years. The court approved forty-two rules as modified by the court, twenty-seven rules as submitted by the State Bar, and denied approval of one rule.