Search results
News Release - June 1, 2016
SAN FRANCISCO—The Supreme Court of California announced today that it has amended the California Rules of Court to eliminate the practice of automatically "depublishing" published Court of Appeal decisions when the Supreme Court grants review. The new rules will become effective on July 1, 2016.
News Release - July 7, 2017
SAN FRANCISCO—The Supreme Court of California has published its eFiling rules that will support the launch on Monday July 10, 2017 of its electronic filing system. The court has adopted a phased approach to the system's implementation, which will initially be voluntary for filers, but become mandatory on September 1, and reduces the related number of paper copies required to two.
Feature - August 10, 2017
Inspired by the Chief Justice, 13 California counties launch efforts to boost civic education.
Image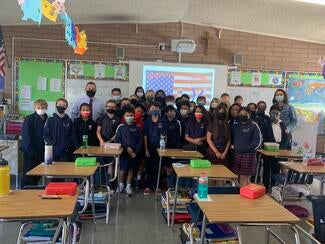 News Release - October 18, 2017
Although the current pass score of 1440 will not be adjusted at this time, the court will consider any appropriate recommendation to revisit the pass score in the next review cycle, or sooner if the court so directs. (See Cal. Rules of Ct., rule 9.6(b), eff. Jan. 1, 2018.)
News Release - February 23, 2018
The California Supreme Court today appointed Justice William S. Dato, of the Court of Appeal, Fourth Appellate District, Division One (San Diego) as a member of the Commission on Judicial Performance.
News Release - May 10, 2018
SAN FRANCISCO–The Supreme Court of California today filed an order approving the first comprehensive amendments to the Rules of Professional Conduct of the State Bar of California in twenty-nine years. The court approved forty-two rules as modified by the court, twenty-seven rules as submitted by the State Bar, and denied approval of one rule.
News Release - August 24, 2018
SAN FRANCISCO—The Supreme Court of California announced the reappointment of Attorney Jason P. Lee and the appointment of Deputy District Attorney Brandon N. Stallings to four-year terms on the State Bar Board of Trustees. The court also appointed Mr. Lee as chair and Attorney Alan Steinbrecher as vice chair of the Board of Trustees for one year terms.
Related:
Feature - October 9, 2018
A look back at the highlights of the California Supreme Court's 2017-2018 court year.
Image
Recent high school graduate and member of the Chief Justice's Power of Democracy committee shares her experience as a student engaged in advanced civic learning.
Image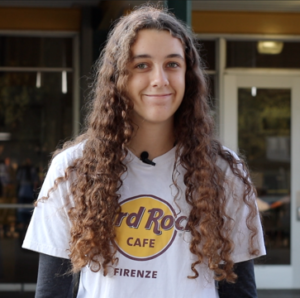 News Release - August 28, 2020
Draft opinion lays out duties of a supervising judge when investigating a complaint against a trial court judge; deadline to comment is Oct. 13.
Feature - September 30, 2020
Highlights and key statistics from the 2019-2020 court year.
Image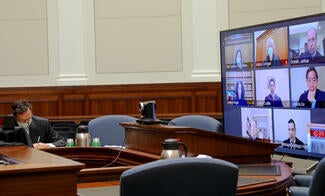 News Release - November 1, 2021
Longtime director of Supreme Court's Criminal Central Staff steps down; first Latina to head a court central staff named as successor.
Image