Search results
Feature - August 10, 2017
Inspired by the Chief Justice, 13 California counties launch efforts to boost civic education.
Image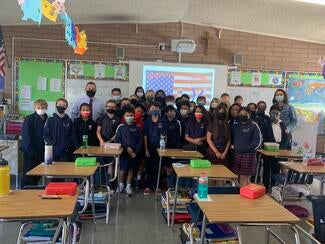 News Release - August 28, 2020
Draft opinion lays out duties of a supervising judge when investigating a complaint against a trial court judge; deadline to comment is Oct. 13.
News Release - November 12, 2020
The California Supreme Court Committee on Judicial Ethics Opinions issued a formal ethics opinion about the duties of a presiding judge or other judge with supervisory duties when investigating a complaint filed against a trial judge.
Image