Search results
Public comment helps the Supreme Court of California's Committee on Judicial Ethics Opinions draft advisory opinions on ethics issues of importance to California's judges—it also helps them decide whether to publish an opinion or redraft based on the comments received.
Image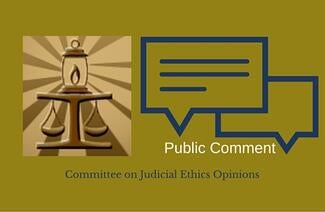 Chief Justice Tani G. Cantil-Sakauye and Court of Appeal presiding justices visited nine elementary, middle, and high schools this spring to present...
Image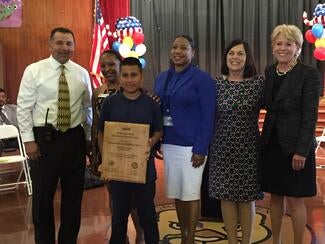 Recent U.S. Supreme Court's Williams v. Pennsylvania case applies a disqualification standard for former prosecutors similar to earlier California Supreme Court Committee on Judicial Ethics Opinions (CJEO) advice—CJEO extends its advice to service in a prior conviction.
News Release - March 8, 2017
Justice Kathryn M. Werdegar today announced her retirement from the Supreme Court of California effective August 31, 2017, after 23 years on the high court and 55 years of public service.
News Release - March 16, 2017
Dear Attorney General Sessions and Secretary Kelly:
As Chief Justice of California responsible for the safe and fair delivery of justice in our state, I am deeply concerned about reports from some of our trial courts that immigration agents appear to be stalking undocumented immigrants in our courthouses to make arrests.
Our courthouses serve as a vital forum for ensuring access to justice and protecting public safety. Courthouses should not be used as bait in the necessary enforcement of our country's immigration laws.
Image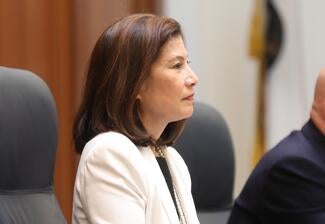 Feature - January 4, 2019
Chief Justice Tani Cantil-Sakauye participated in a panel discussion called, "Undermining the Courts and Media: The Consequences of American Democracy" at the National Judicial College Judges and Journalists Symposium.
News Release - September 22, 2020
Chief Justice Tani G. Cantil-Sakauye, state and federal judges, teachers and students celebrate the 223rd Anniversary of the Signing of the U.S. Constitution.
Related:
Image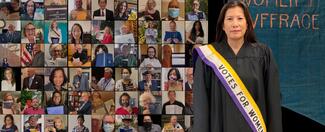 News Release - October 5, 2020
FROM THE OFFICE OF GOV. GAVIN NEWSOM—Governor Gavin Newsom today announced his nomination of Justice Martin Jenkins (Ret.) for Associate Justice of the California Supreme Court.
Justice Jenkins has held several prominent state and federal judicial positions throughout his career. He would be the first openly gay California Supreme Court justice and only the third African American man ever to serve on the state's highest court. It has been 29 years since an African American man has served on the California Supreme Court.
Related:
Feature - October 22, 2021
On October 21, Public Policy Institute of California (PPIC) hosted a virtual Conversation with Chief Justice Tani G. Cantil-Sakakuye.
Image