Search results
News Release - November 10, 2020
Hearing will be webcast live from the California Courts Newsroom starting at 1 p.m.
Image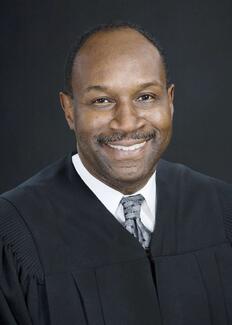 News Release - November 10, 2020
Praised for his "brilliant intellect, first-class temperament, and boundless humanity," Justice Jenkins makes history as the first openly gay California Supreme Court justice and only the third African American man to serve on the state's highest court.
Image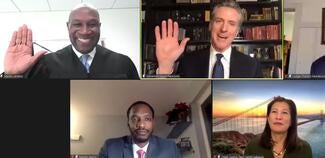 News Release - January 28, 2021
Thousands more law school graduates with qualifying prior bar exam scores will be able to work as fully licensed attorneys after completing supervised practice hours.
Image
News Release - July 22, 2020
A California Supreme Court committee today published guidance for judges who want to attend public demonstrations and rallies, citing a slate of ethical issues for judges to consider before participating.
Image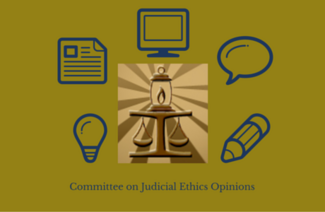 News Release - July 16, 2020
The California Supreme Court on Thursday announced it will permanently lower the passing score for the California Bar Exam and released plans for an October test administered online.
Image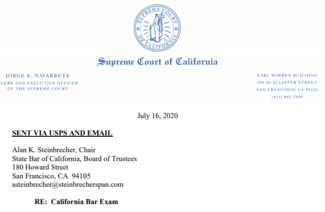 News Release - July 6, 2020
The Supreme Court of California on Monday named members to its Jury Selection Work Group to study changes or new measures to guard against impermissible discrimination in jury selection.
News Release - June 15, 2020
The Supreme Court of California adopted a slate of changes to the California Code of Judicial Ethics, which include allowing judges to speak publicly about a pending case if they are criticized for a ruling during an election or recall campaign.
News Release - April 30, 2018
LOS ANGELES —The Court of Appeal, Second Appellate District, Division Seven, will host its educational outreach program, "Appellate Court Experience" (ACE), for students from Santa Ana High School and Woodrow Wilson High School on Monday, May 7, 2018.
Related:
News Release - April 16, 2018
Administrative Presiding Justice Vance W. Raye announced that as part of its award-winning community outreach program, the Court of Appeal, Third Appellate District, will hear oral argument at Las Plumas High School in Oroville.
News Release - July 2, 2019
A state Supreme Court committee today posted a summary of oral advice given to a judge who is retiring from decades of service on an Inn of Court executive committee.
Image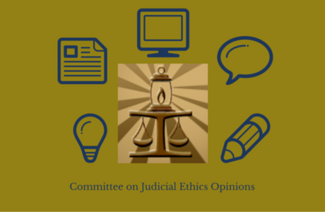 News Release - May 14, 2019
Self-represented litigants who seek help with appealing their case now have access to a new online resource center.
Image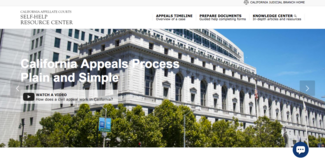 News Release - April 17, 2019
Founded in 1780, the academy is one of the nation's most prestigious honor societies that recognizes global leaders across diverse fields who are addressing societal challenges and advancing the public good.
Image