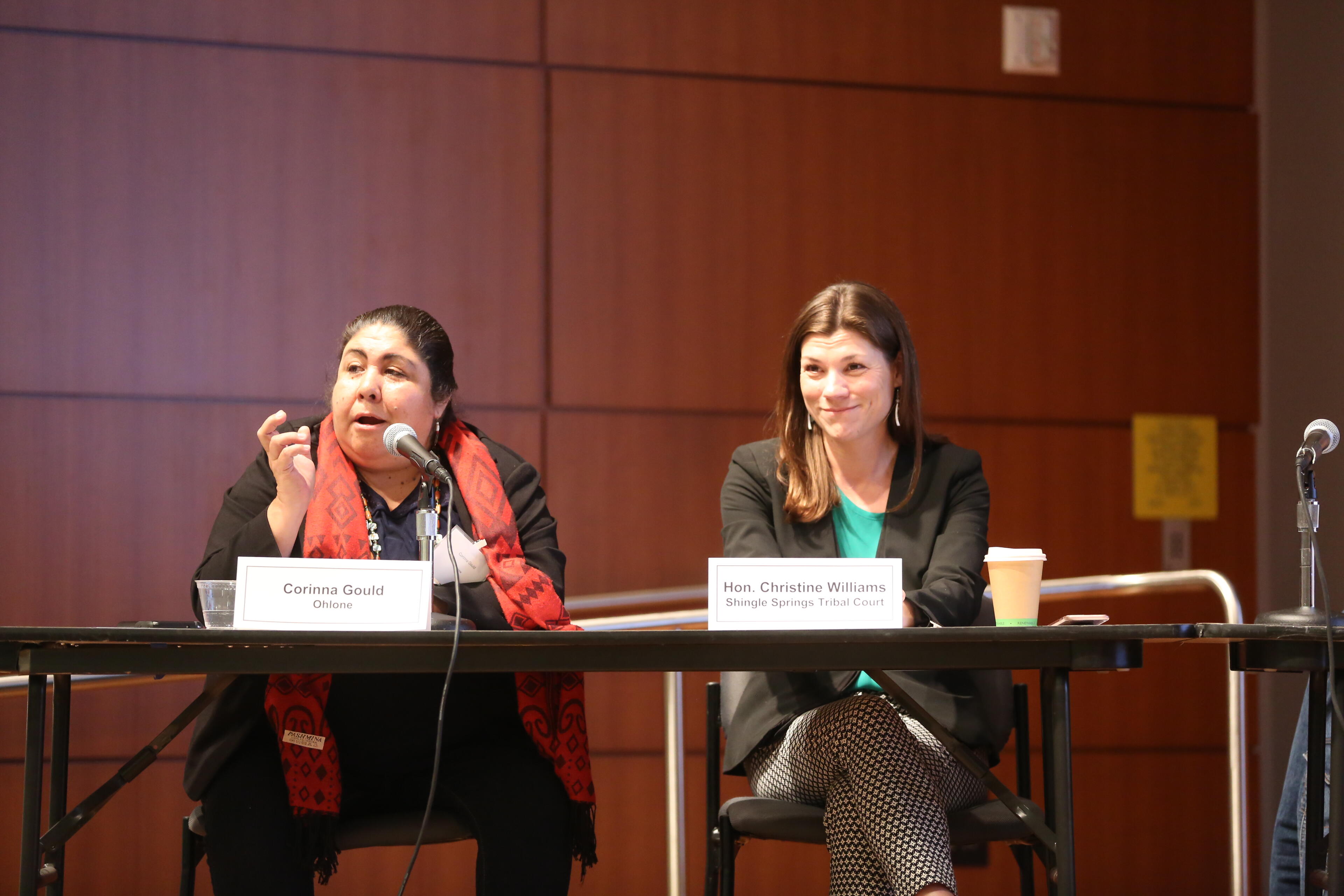 Strengthening Connections Between Native American and Legal Communities
More than 100 lawyers, judges social workers, educators and students gathered on Friday to participate in the first annual San Francisco Bay Area Indian Child Welfare Act Symposium.
Apr 16, 2018
More than 100 lawyers, judges, social workers, educators, and students from around the state gathered on Friday to participate in a first annual San Francisco Bay Area Indian Child Welfare Act Symposium to learn and hear from experts and justice partners about the Indian Child Welfare Act (ICWA) and its impact on Native American communities. ICWA is a federal law that creates minimum standards for state court child welfare cases that involves Native American children.
The purpose of the symposium were manifold: to acknowledge historical trauma; strategize ways to best interact and collaborate with Native American communities; build and strengthen relationships between Native American and legal communities; and provide legal updates as it relates to ICWA.
"I think this conference is a long time coming and I hope it becomes an annual event," said Christine Williams, chief judge of the Shingle Springs Band of Miwok Indians Tribal Court. "This is a good start and it's such an honor to be invited."
Several participants shared Judge Williams' sentiments.
"I'm really enjoying it [symposium] and I'm looking forward to learning more about ICWA. Because of this event, I'm reflecting on my own culture," said Andres Rios, a graduate student at San Francisco State University.
John Luoma, another San Francisco State University graduate student, said he wants to approach social work—especially when interacting with American Indian communities—as something that is sacred. "It's about giving dignity to people and honoring connections," said Luoma.
Several Bay Area organizations and universities organized the symposium, including the California Social Work Education Center; California State University, East Bay; and the Judicial Council of California.