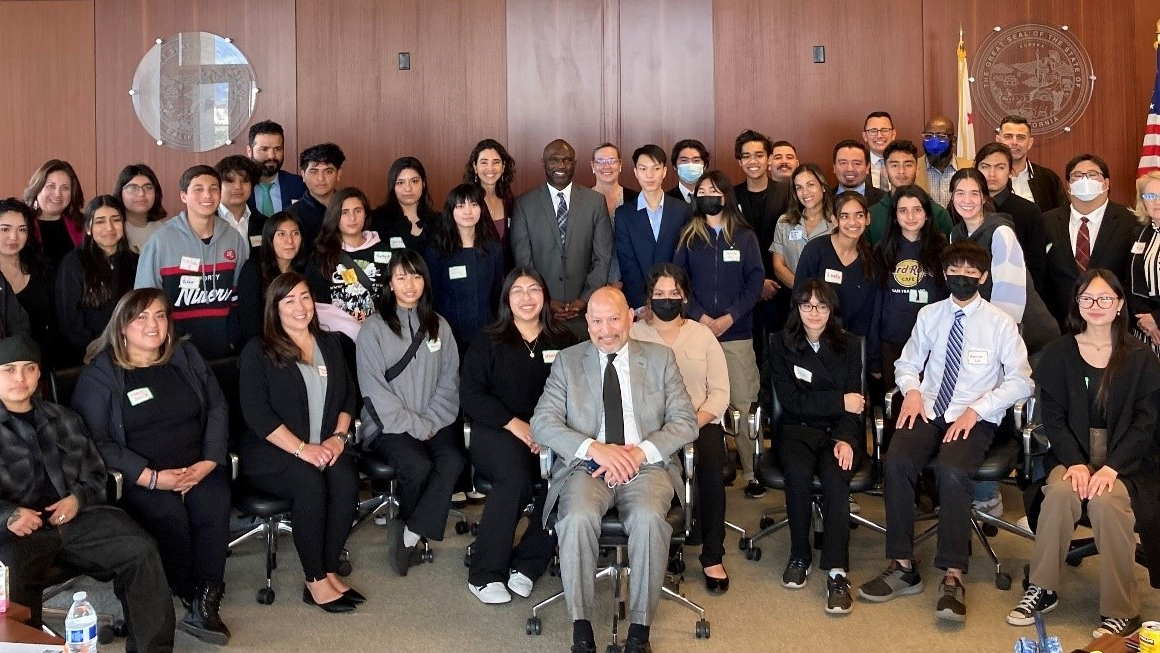 Santa Clara Court Hosts "Color of Justice" Event
Event provided information for students on the many pathways and opportunities available within the legal field.
Feb 28, 2023
The Superior Court of Santa Clara County hosted its third Color of Justice program designed to excite and inform a diverse gathering of students about careers in law-related professions. This was the first year the court was able to hold the event in person.
The court's Community Outreach Committee organizes the event to provide a greater understanding of the many pathways and opportunities available within the legal field. More than 30 local students from schools grades 8-12 attended the event. 
Making sure the justice system mirrors the makeup of our society is one way we can build confidence in the idea that the system is not for or against any one group of people, but instead pursues justice for all."
 

— Santa Clara County Judge Julia Alloggiamento, chair of the court's Community Outreach Committee
Judges, attorneys, social workers, probation officers, law enforcement, and youth justice advocates shared stories of how they got to where they are in their professions. The program's goal is to give students a better understanding and appreciation for public service and to help them envision similar pursuits for themselves. A second panel provided information about legal studies, internship programs, and health and wellness resources. 
In his keynote address to attendees, Sixth District Court of Appeal Associate Justice Charles Edward Wilson stated, "We are very lucky in the State of California to have a very diverse population. Every race, national origin, and religious affiliation are represented in our communities. But when you look in our courtrooms and law offices, you wouldn't necessarily know you were in the state of California. So when I see an audience like this, with so many diverse and wonderful students, I say to myself – 'this is our opportunity to have more diversity in the room (justice system).'"
Lincoln Law School, Pathways to Law, and the Silicon Valley Urban Debate League supported the event. Funding was provided by the California Judges Foundation.
Judge Allogiamento has chaired the court's Community Outreach Committee for more than a decade. Last year, she was appointed to the statewide Power of Democracy Steering Committee to help direct the Chief Justice's Civic Learning Initiative.  
---
Photos and information for this feature were taken from the court's news release. Contact: Jessica Kellog, jkellogg@scscourt.org