Report: Third Appellate District Eliminated Excessive Delays, Problems Not Found in Other Appellate Districts
Workgroup also found that appellate courts statewide have reduced case backlogs by nearly 50% over the past five years
Dec 12, 2022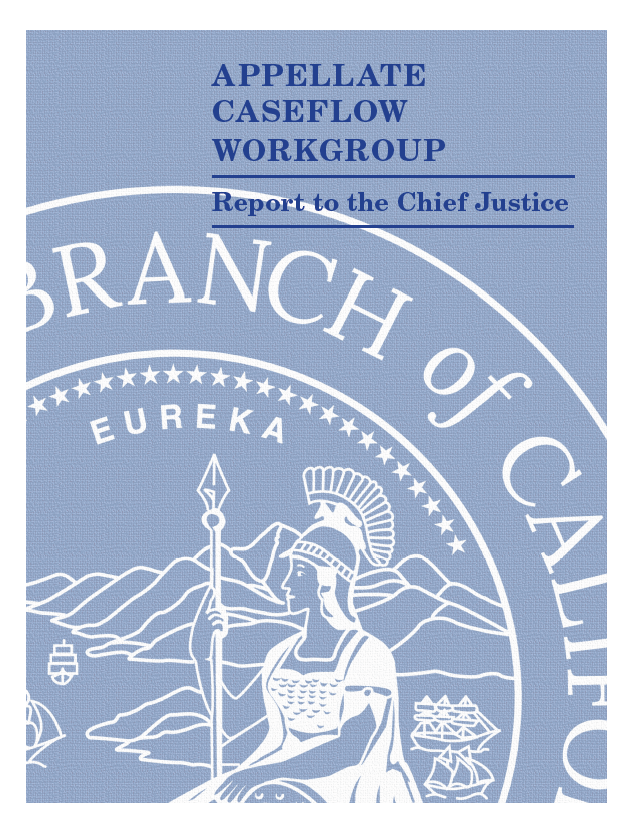 The Third District Court of Appeal in Sacramento took "prompt and effective measures" to eliminate excessive case delays, and no similar problem exists in any other appellate district, according to a judicial workgroup report released Monday.
The latest data from the Third District shows that no fully briefed appeals have been pending for more than a year without a valid reason (such as on-going settlement negotiations). The data shows that the same is true for all appellate districts statewide, with the exception of a handful of cases that have been transferred to another court for processing or are actively being worked on.
Chief Justice Tani G. Cantil-Sakauye launched the Appellate Caseflow Workgroup in June in response to findings issued by the Commission on Judicial Performance concerning case delays in the Third District.
In its report, the workgroup found that the Third District made effective changes to remedy the problems, including hiring additional staff attorneys to right-size its workforce; instituting transparent monthly reporting and follow-up; more clearly identifying cases that need priority calendaring, and holding monthly meetings to report on the status of cases.
The report issued three main recommendations to improve state-level oversight to prevent excessive delays from developing in any appellate court in the future:
• Requiring a report every six months to identify fully briefed appeals that have been pending for more than a year without a valid reason, and directing that identified cases be promptly processed.
• Requiring an annual report to review and manage caseload inequities among the appellate districts.
• Enacting a new rule to enhance districts' collective management responsibilities.
The workgroup also issued dozens of recommendations to help speed up the appellate process, including recommendations to expedite the record-preparation and briefing phases of the process and to improve the usefulness of statistical data for tracking case progress.
 "I thank the workgroup for its quick work in reviewing the remedial measures taken in the Third District, verifying that similar case delays are not occurring in other districts, and proposing recommendations to ensure that appeals do not become unnecessarily delayed in the future," said Chief Justice Cantil-Sakauye. "This workgroup's comprehensive report shows that the efficiency of California's appellate courts continues to improve, and these new recommendations will ensure that the courts are more transparent and accountable. I am forwarding the recommendations to the Judicial Council for immediate action."
Said workgroup member Michael Colantuono, president of the California Academy of Appellate Lawyers: "This report is evidence that every stumble is an opportunity to start afresh and make real progress. The recommendations of the working group will make a real improvement in how California provides appellate justice. These changes will help ensure our appellate courts distribute resources — and appeals — fairly and efficiently to get the most speedy justice our resources allow consistent with careful review of appeals. I applaud the presiding justices for their recommendation to accept shared accountability for, and to provide collective transparency as to, appeal processing times in all our Courts of Appeal."
Significant Statewide Progress Reducing Case Backlogs
The workgroup also found that California's appellate courts have made significant progress in reducing case backlogs in recent years.
The statewide backlog of fully briefed appellate cases was reduced by 47 percent over the last five years, far eclipsing a 14 percent reduction in the overall number of appeals during that period.
"The revelation of the excessive delays in the Third District was crucial to correct the serious problem it exposed, but it overshadowed the larger context of the appellate courts' solid and improving overall condition," said workgroup chair Administrative Presiding Justice Jim Humes, of the First District Court of Appeal. "This progress has left the courts better positioned to resolve cases more quickly."
The workgroup has 18 members, including justices, court and institutional attorneys, private appellate specialists, and an appellate clerk/executive officer