Judicial Council Announces 2018 Distinguished Service Awards
The Judicial Council presented its 2018 Distinguished Service Award, the highest honors given by the state court system's governing body.  
Jul 20, 2018
SAN FRANCISCO—The Judicial Council of California today announced three recipients of its 2018 Distinguished Service Award, the highest honors given by the state court system's governing body.
This year's award recipients are:
Judge Donna Groman, Superior Court of Los Angeles County, a leader in decriminalizing school discipline while overseeing the largest juvenile justice court in the United States;
Richard Feldstein, court executive officer of Superior Court of Napa County, who has dedicated nearly three decades to public service in the judicial branch, most recently leading the Napa court through last year's wildfire that devastated the region;
Steve Binder, who founded the nation's first homeless court in San Diego, inspiring programs nationwide that provide services and a way to clear criminal records.

"These three awardees represent the very best of those who serve the millions of Californians seeking justice through our courts," Chief Justice Tani G. Cantil-Sakauye said. "Beyond their dedication, they have demonstrated the vision and leadership to help change the way our state's justice system operates. Their work has made our court system fairer and more accessible for all Californians."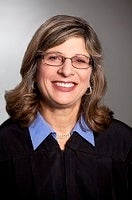 JUDGE DONNA GROMAN
Superior Court of Los Angeles County
Judge Donna Groman has been a trailblazer in decriminalizing school discipline to keep students in school and out of the juvenile justice system. As supervising judge of the Delinquency Division of the Los Angeles Juvenile Court, Judge Groman had oversight responsibility over one of the largest juvenile justice courts in the United States, which handles about 6,500 cases per year. She spearheaded an effort to end ineffective and punitive practices such as school police issuing costly tickets for truancy. As vice chair of the Chief Justice's Keeping Kids in School and Out of Court initiative, Judge Groman organized a series of meetings with counties challenged by limited resources in remote areas of the state. She also created a special Los Angeles court dedicated to children ensnared by sex trafficking, and now presides over the county's Mental Health Court.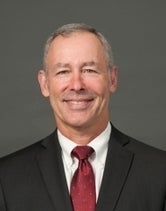 MR. RICHARD FELDSTEIN
Court Executive Officer, Superior Court of Napa County
Richard Feldstein led the Napa County Superior Court through two major disasters during his tenure—the 2014 Napa earthquake and the wildfires last year. Both times, Feldstein kept court services running for the people of Napa County. Under his leadership, the Napa court stands out in implementing technology to improve efficiency and access to justice, including the launch of a fully automated criminal courtroom that provides instant access to information for court staff and justice partners. He has served the judicial branch for nearly 30 years, including court leadership roles in Tuolumne and Riverside counties.
MR. STEVE BINDER
Deputy Public Defender, San Diego County (Ret.)
Retired San Diego deputy public defender Steve Binder co-founded the nation's first homeless court in 1988, which has since become a blueprint for similar programs in 70 cities nationwide. With help from Veterans Village of San Diego, the homeless court takes place within local social services agencies and allows homeless people to resolve misdemeanor criminal cases without the fear of fines or incarceration. Binder continues his work with San Diego's annual Stand Down initiative that brings coordinated services to those in need and helps cities across the country start new homeless court programs. He was awarded the Thomas Wynn Sr. Memorial Award for Lifetime Achievement at the National Coalition for Homeless Veterans. Binder is also a member of the Judicial Council's Collaborative Justice Courts Advisory Committee.
This year is the 25th anniversary of the Distinguished Service Award, which recognizes people and organizations for their extraordinary leadership and contributions to the administration of justice in California.