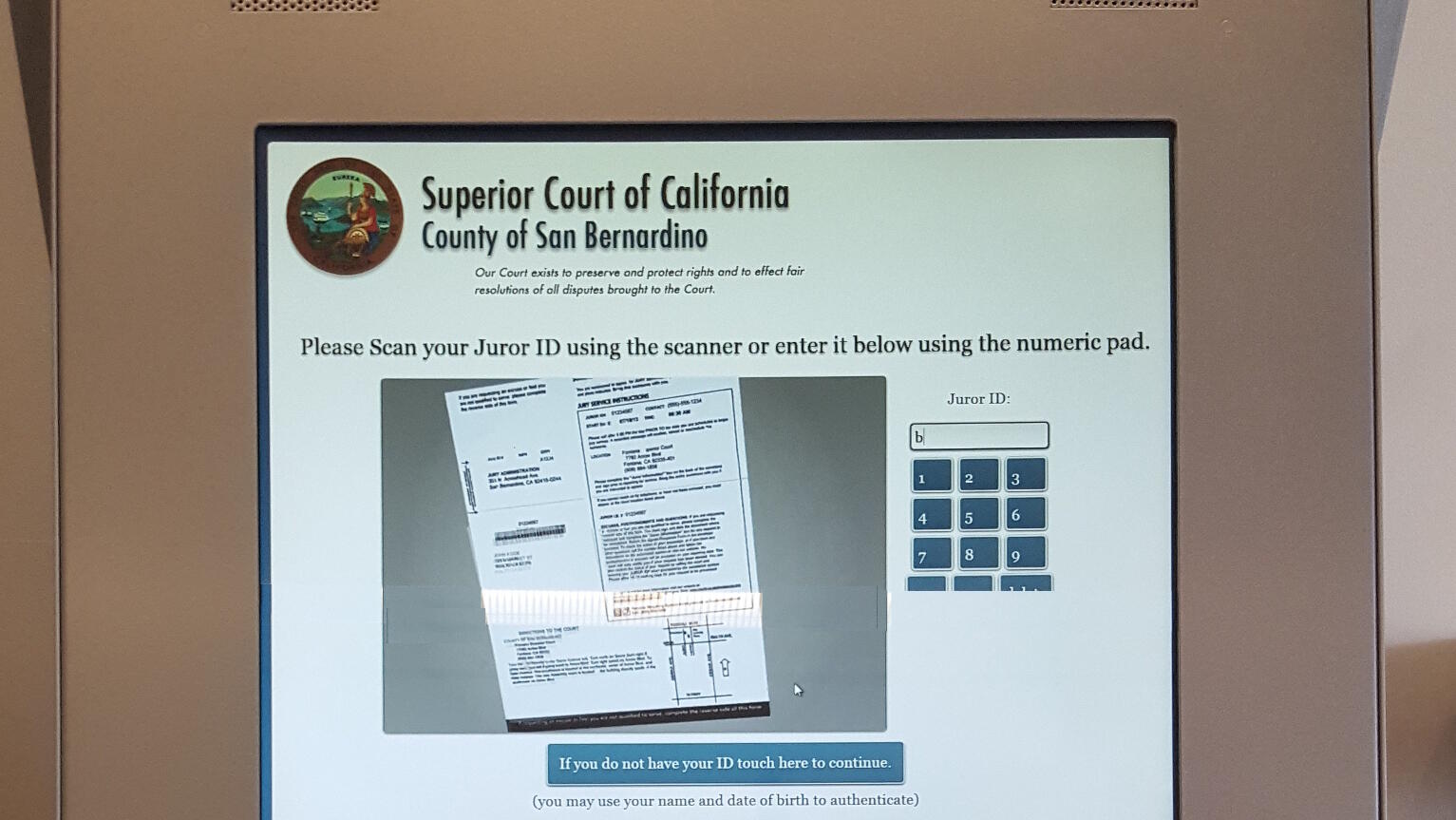 Courts Use Technology to Improve Jury Service
May 9-13 is Juror Appreciation Week, but courts are making the jury system better all year with check-in kiosks, text reminders, and web-based services.
May 10, 2016
The second full week in May, May 9–13 this year, is Juror Appreciation Week. Superior courts throughout the state will celebrate this week by recognizing jurors with thank-you certificates, banners, and refreshments.
Technology Changing the Way Jurors Serve
But California courts are doing much more to make jury service more efficient for jurors and the courts, and technology plays a big part in those efforts. Following are examples of how some courts are using technology to help jurors navigate the process:
Self-service kiosks with touch screens enable jurors to check in for jury service.

Optional text or phone messages remind people to report for jury service.

Interactive online services enable jurors to check their reporting status, request a postponement, verify information, or print employer work certifications.
More Upgrades to Jury Management Systems
The Judicial Council recently approved technology grants to help California superior courts continue making jury service more efficient and convenient. Grants totaling $465,000 for fiscal year 2015–2016 will help fund 27 projects in 19 courts.
To find out what jury services are available for courts in your county, visit the Find My Court page on the California Courts website.