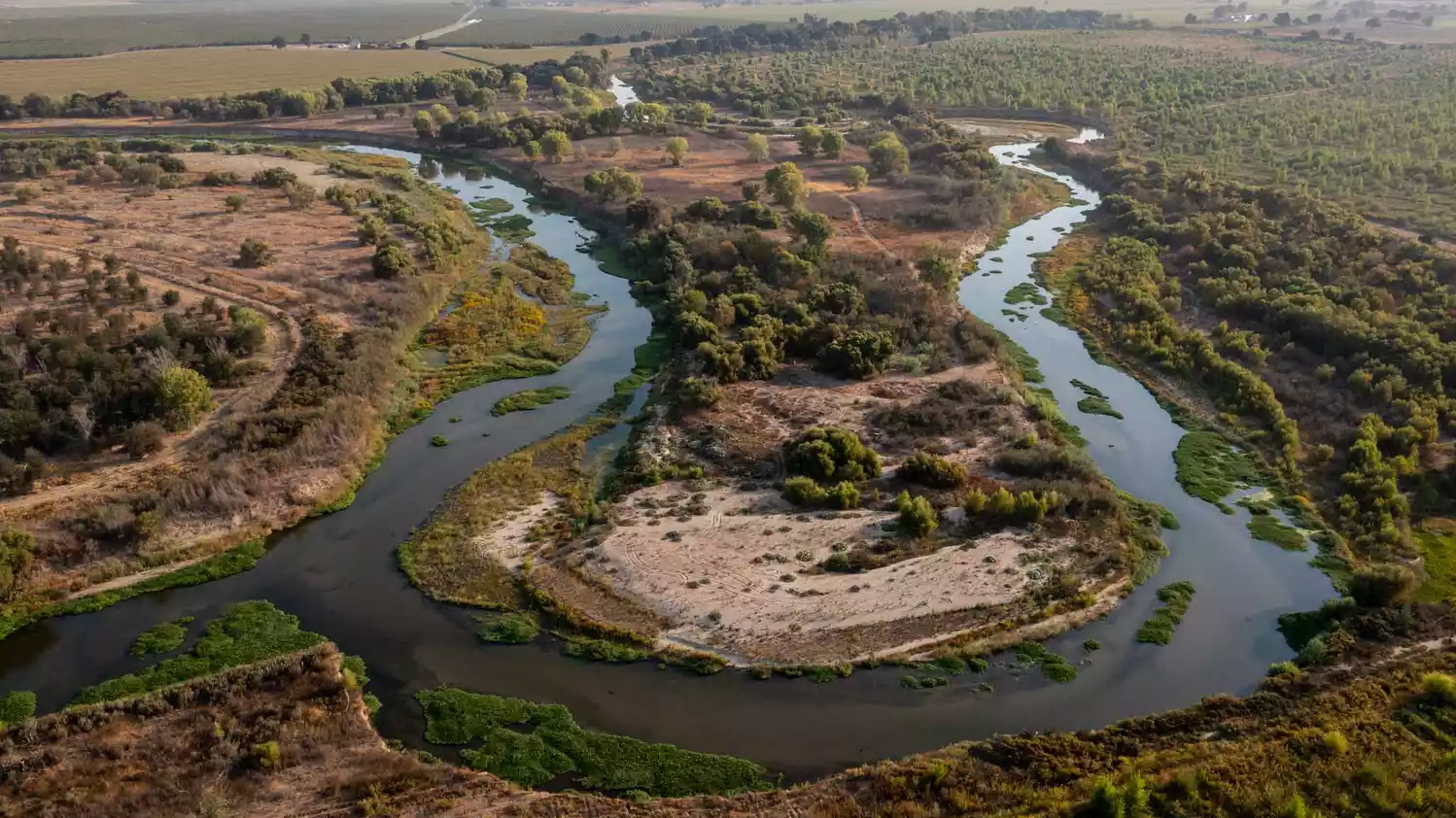 Courts Prepare for Rise in Climate and Water Law Cases
Environmental Summit focuses on how our rapidly changing environment is expected to increase litigation and present thorny legal issues
Jul 11, 2023
Heat. Wildfires. Drought. Floods. Sea-levels.
Scientists predict that human contributions to our changing environment will cause a rise in the number and intensity of these climate-related hazards.
As a result, legal and policy experts expect a corresponding increase in the number of climate-related lawsuits and other regulatory issues coming before the courts.
Courts Are Getting Ready
Last month, a group of California judicial officers and court staff attorneys came together for the Judicial Council's first Environmental Summit, where attendees heard the current science on climate change, the potential impacts on the public, and the expected lawsuits and disagreements courts will help to resolve.
See the Q&A with Justice Ronald Robie

"The science is clear—climate change is real," said Justice Ronald Robie, who served as co-facilitator for the summit. "Judges need to know the science so we can be prepared for the cases inevitably coming to our courts."

 

 

 
"The science is clear—climate change is real," said Justice Ronald Robie, who served as co-facilitator for the summit. "Judges need to know the science so we can be prepared for the cases inevitably coming to our courts."
Experts Present the Science and the Legal Implications
The June 22 summit in Sacramento featured leading experts in climate change and policy, including Dr. Benjamin Santer, an atmospheric scientist at the Woods Hole Oceanographic Institution and UCLA.
"The science shows that changes to our atmosphere, including warmer air temperatures, could not have been caused by natural forces alone," said Dr. Santer. "And these changes are causing an increase in extreme climate events."
Dr. Santer told attendees that Hurricane Harvey in 2017 dropped 60 inches of rain in Houston over the course of 4 days, resulting in 100 deaths and $125 billion in damages. "The legal question is how to determine the percentage of human contribution to these severe climate events, and how to measure fault and damages."
Certain Types of Litigation Are Increasing
Sandra Nichols Thiam, vice president of research & policy at the Environmental Law Institute, described what types of litigation are increasing. Those cases include:
Cases against big oil companies
Actions against public utilities
Insurance liability
Public health impacts
"These cases often involve data reports, expert witnesses, and other technical evidence," said Thiam. "So, it's important that judges know the science."
Water Law and Climate Change
A specific subset of environmental cases, water law often pits multiple parties fighting over a particular source of water based on the needs of their families, businesses, or constituents. Summit attendees heard that water law is a myriad of historic legal precedent, statutes, and regulations.
Matters become even more complicated because the amount of water available tends to change depending on yearly rainfall totals.
"We can't look at historic statistics on water amounts," added Dr. Santer. "We must look forward as the climate is continually changing."
Judges will also be confronted with complex legal terminology, such as the definition of a "navigable" body of water. Justice Robie offered this often-quoted saying: "It's navigable if you can float a Supreme Court opinion on it." 
"This summit is an important step as we strive to serve as a knowledge center on climate change litigation and water law litigation, and as a clearinghouse for information and education for the trial and appellate courts on climate science and environmental data."
—Chief Justice Patricia Guerrero
Judicial Council Providing Further Education for Judges
The Judicial Council, which produces and presents a multitude and variety of education for state judges and court staff, has already begun to offer training on water law.
Trainings have included videos, as well as in-person courses, where participants noted the value of discussion around law concepts and theories, and their practical applications in the courtroom.
Additional education will include in-person courses, podcasts, and publications on environmental law topics.
"These cases are coming to our front door," said Justice Stacy Boulware Eurie, who served as co-facilitator for the summit alongside Justice Robie. "The science is evolving, and we must ensure we have a baseline of knowledge so we're prepared to handle the challenges these cases will present."