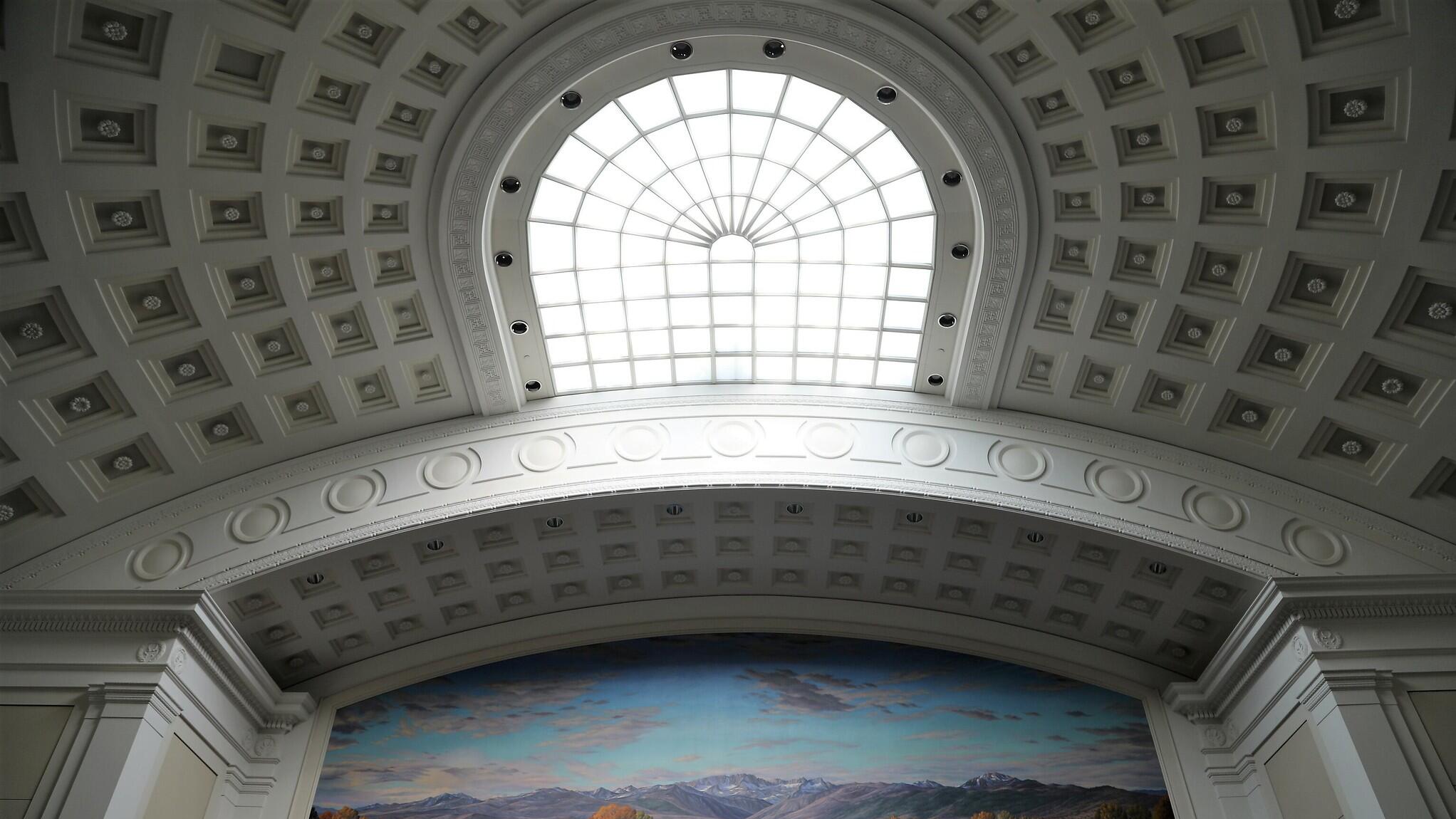 Courts Help Put New Laws into Effect
On Jan. 1, hundreds of new laws go into effect, including many that will protect the public and improve access to justice for all Californians. Here are a few worth noting.
Dec 20, 2021
On Jan. 1, hundreds of new laws go into effect, including many that will protect the public and improve access to justice for all Californians. Here are a few worth noting:
Remote Court Hearings Can Continue

Remote hearings have not only been a key tool for California courts to ensure access to justice during the COVID-19 pandemic, but also promise to make courts more accessible going forward.
Under SB 241, California courts can continue to offer remote civil hearings until July 1, 2023.
Providing access to the courts through remote technology increases access to justice. This issue is about equity and fairness because it can help those who may have to miss work or travel long distances to make brief courtroom appearances. It is about transparency because remote hearings make court hearings more accessible to the public and media. Of course, remote technology should not replace all in-person court hearings, but Californians should have the freedom of choice to conduct their business remotely whenever appropriate." - Chief Justice Cantil-Sakauye
---



Honoring the First Californians

California Native American Day will be an official judicial branch holiday in 2022 thanks to legislation authored by Assemblymember James Ramos and sponsored by the Judicial Council (AB 855). The law does not create an additional paid holiday for court personnel, instead exchanging Columbus Day for California Native American Day, which will be celebrated on the fourth Friday in September.
"This important day marks another step in our mission to provide equal access and fairness throughout our justice system—one in which all Californians feel seen and represented," Chief Justice Cantil-Sakauye said.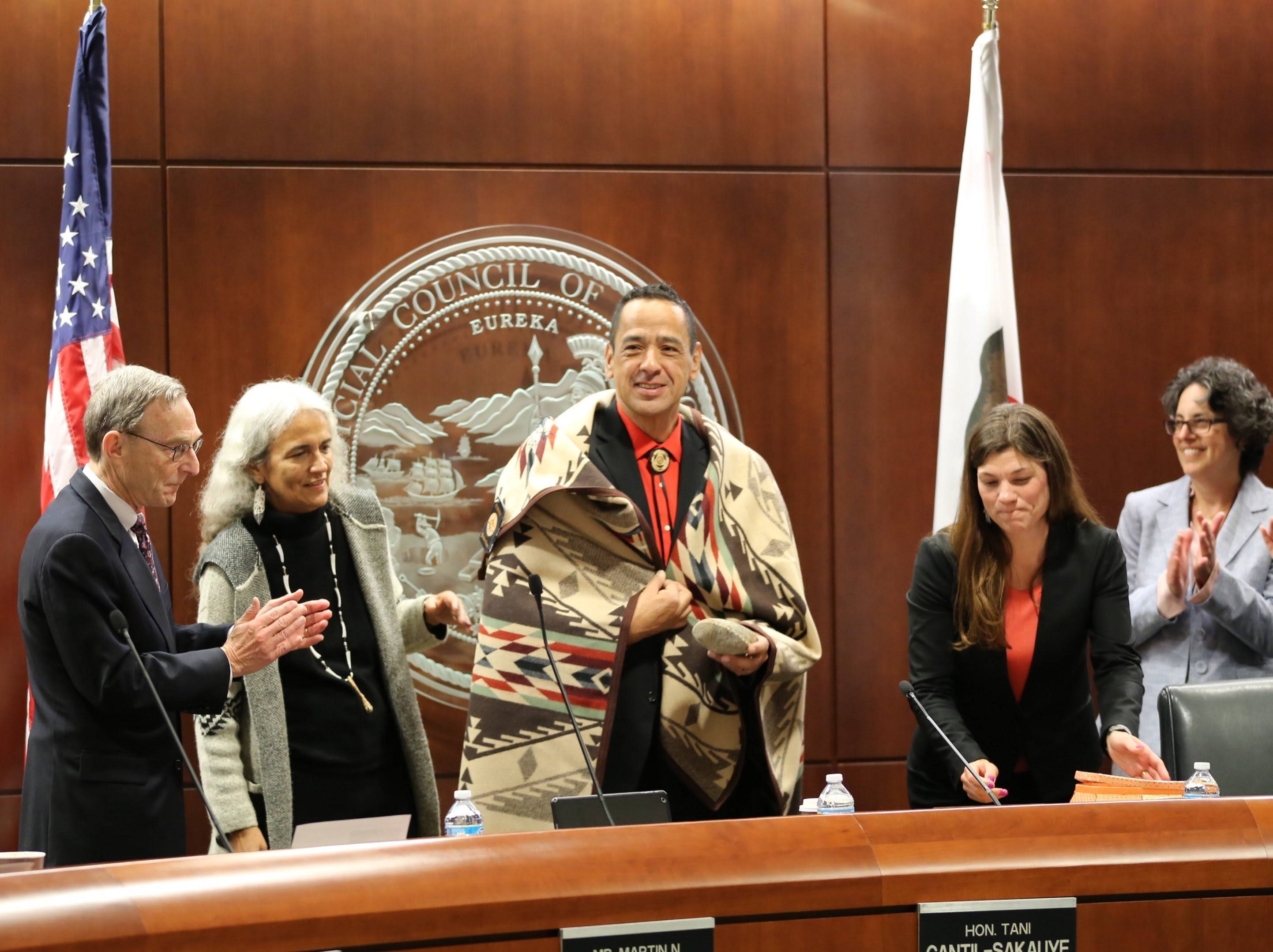 ---



Reforming Criminal Justice

Nixing mandatory minimums: SB 73 ends mandatory minimum jail sentences for nonviolent drug offenses and allows judges to sentence offenders in less punitive ways, such as probation or treatment programs.
Expanding relief for "felony murder:" Adds to a previous landmark law that limited California's "felony murder" rule, where anyone involved in a serious felony (like the getaway driver in a robbery) could be held responsible if a victim died during a crime—even if the accomplice had no intention of harm or was unaware a murder took place. Since 2019, only accomplices who act with "reckless indifference" to human life, aid in the murder, or conspire to commit murder can be held responsible for first-degree murder.
SB 775 expands this sentencing relief to include accomplices who were convicted of lesser crimes, such as attempted murder or manslaughter under the prior law. Those in prison can be resentenced.
Recognizing the rights of the wrongly accused: A new process will shift the burden to the state to prove someone is not entitled to compensation after they have been wrongly accused (SB 446).
A jury of your peers: A new court pilot program in San Francisco will provide extra pay for low to middle-income jurors, $100 up from $15 per day, to see if extra pay helps promote more diverse juries in criminal cases (AB 1452).
Good behavior credits: Those with mental illnesses confined in a treatment facility will be able to earn good behavior credits—the same option available to incarcerated people (SB 317).
Protecting more victims of sex offenses: AB 453 makes removing a condom without a partner's consent—called "stealthing"—a form of sexual battery. AB 939 will prohibit the introduction of evidence about how a victim was dressed in the prosecution of sex crimes.
---



Police Accountability

New laws aim to increase accountability of police officers involved in misconduct or unlawful shootings.
AB 127 allows prosecutors seeking an arrest warrant for an officer to go directly to a judge to secure the warrant.
SB 16 makes more police personnel records subject to public disclosure, including those related to excessive use of force and sustained findings of failure to intervene, unlawful arrests and searches, and discrimination.
---



Increased Support for Survivors of Domestic Violence

SB 320 creates uniform rules to help ensure those subject to domestic violence restraining orders give up their weapons. The bill strengthens coordination between courts and law enforcement when there has been a violation.
Two other laws that protect domestic violence survivors also increase remote access to the courts: SB 538 allows parties and witnesses to appear remotely at a hearing for a gun violence or domestic violence restraining order, and AB 887 lets victims file restraining orders electronically.
---
A complete list of bills affecting the courts is provided in the 2021 Summary of Court-Related Legislation.