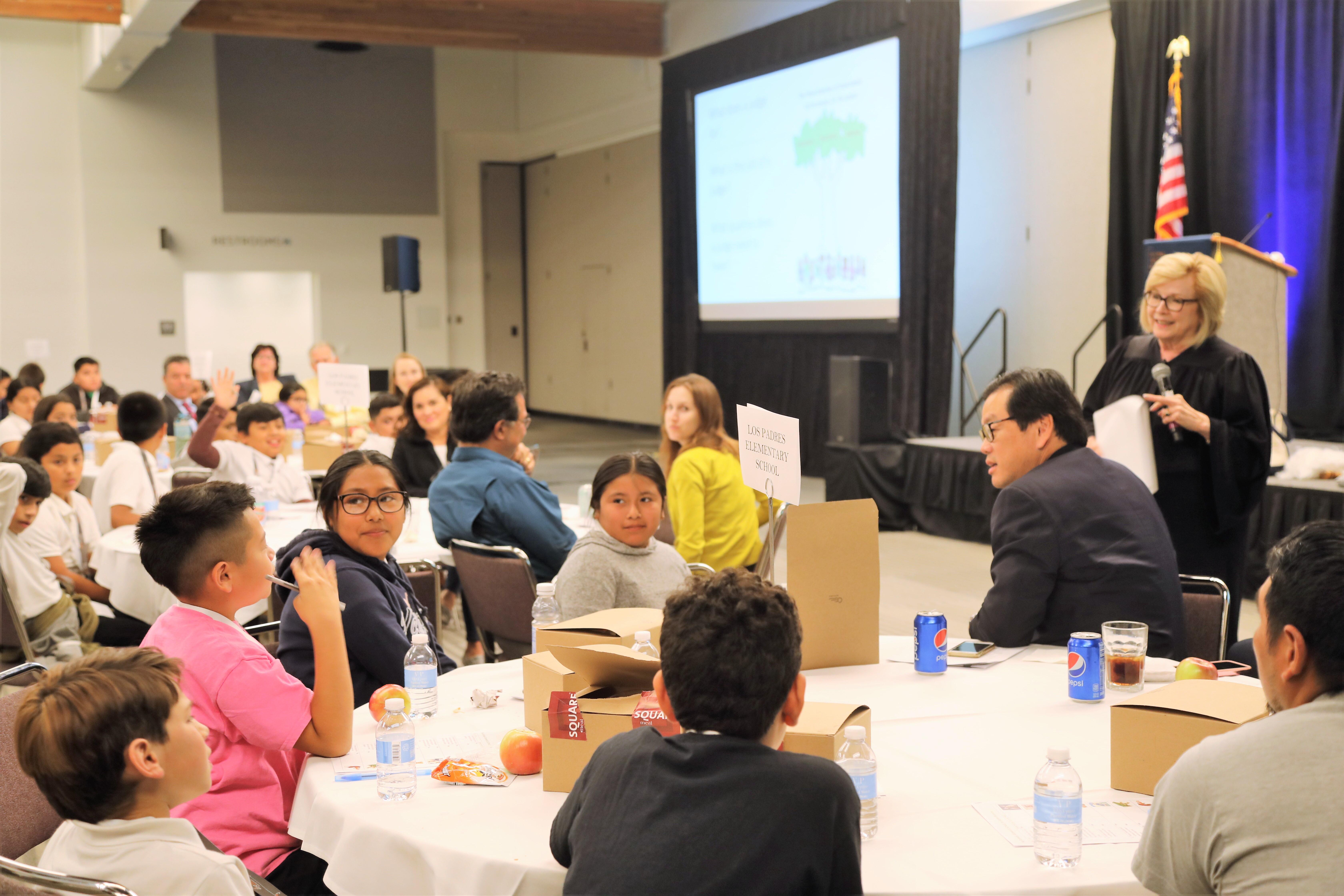 California Lawyers Endorse Chief Justice's Civic Learning Initiative
The Chief Justice  Tani G. Cantil-Sakauye's Civic Learning Initiative took center stage at the Annual California Lawyers Association in Monterey.
Oct 29, 2019
The California Lawyers Association (CLA), on behalf of its 100,000 members, formally endorsed Chief Justice Tani Cantil-Sakauye's Civic Learning Initiative and featured civic education prominently at its statewide conference on October 10-12 in Monterey.
A highlight of the civics portion of the conference, Justice Judith McConnell of the Fourth District Court of Appeal, led a lesson for local students from the initiative's Judges in the Classroom program. The program matches California teachers with judges who visit the students and introduce them to the judicial branch, the Constitution, rule of law, and related legal topics.
Justice McConnell reviewed the three branches of government and engaged the students to think about the duties and important characteristics of a judge. The Monterey County 5th graders then took the role of judges and ruled on the various cases from the "No Animals Allowed in School" lesson plan. The students worked in groups with judges and attorneys to decide if the law was fair for everyone.
During the civics session, attorneys also had the opportunity to learn more about the Chief Justice's Civic Learning Initiative and opportunities to get involved in civics outreach.
As part of its outreach efforts, the California Lawyers Association recently announced the creation of the Excellence in Civics Engagement Award, which will recognize a California attorney who champions the advancement of civics programs, or efforts that promote the understanding of civics and the judicial branch of government.