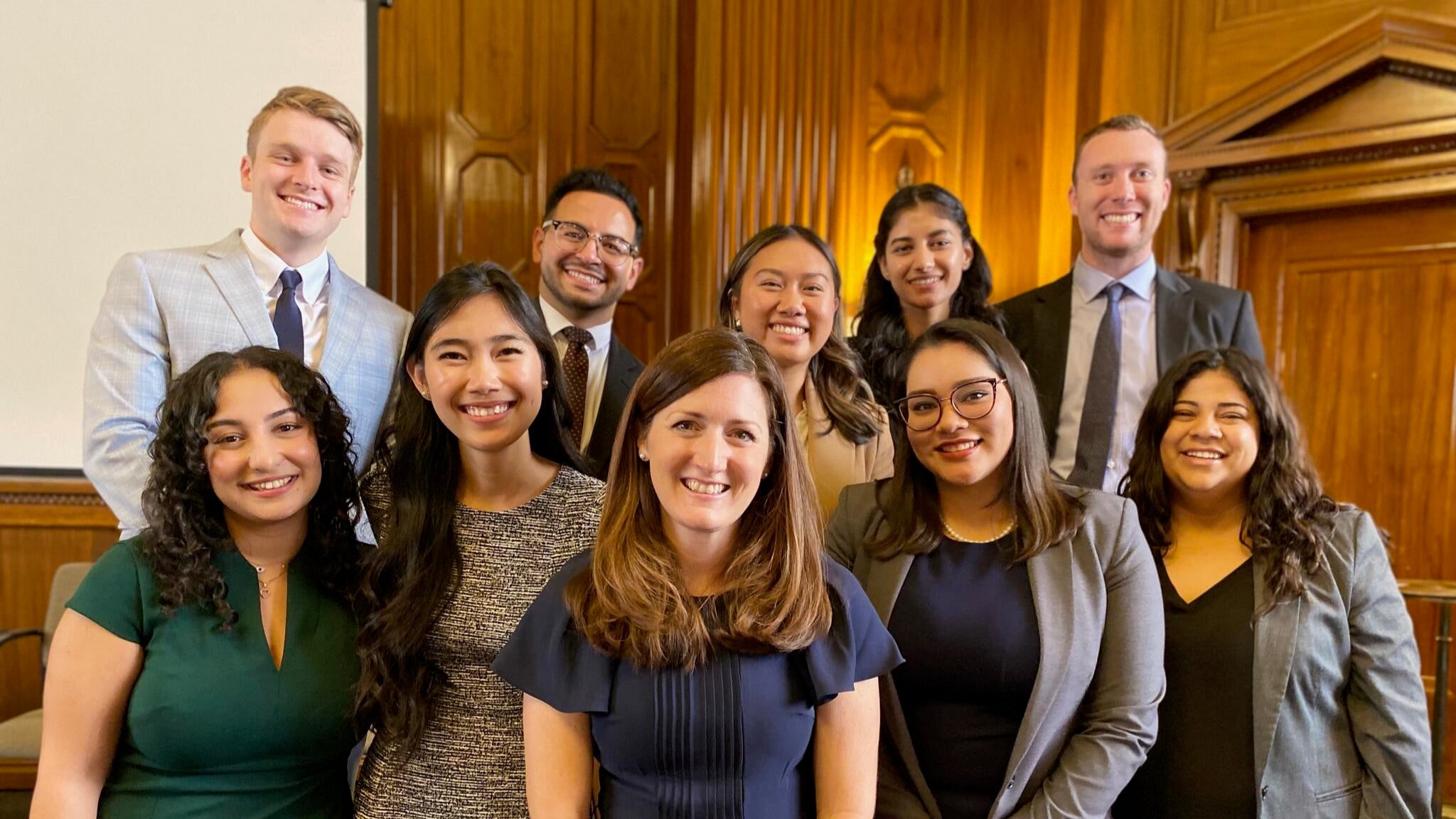 California Courts Engage the Next Generation of Public Service Leaders
An on-the-job opportunity prepares the next generation to lead the administration of justice in California.
Sep 5, 2023
For the past 26 years, the Judicial Fellowship Program has given graduate students the opportunity to gain experience in administration of the most diverse and complex court system in the nation.
Partnering with California State University, Sacramento, the program offers full-time employment for 10 months to students interested in public service, administration, law, and policy.
Each year, 10 fellows are selected to work in California's trial courts and with the Judicial Council of California, the policymaking body for the state courts. 
"I was able to gain skills and learn from my mentors who have been with the courts for many years," said Yannet Martinez, a program alumnus who now works as a management analyst at the Superior Court of San Bernardino County. 
Over the years, many fellows have gone on to pursue professions within the judicial branch. Dana Dowse, a court administrator at the Superior Court of San Luis Obispo County, was a judicial fellow in 2014–15. Dowse credits her fellowship experience for helping develop her leadership skills.
"Though I participated in the program nearly 10 years ago, I continue to feel the support of those I met through the program and wouldn't be where I am without their guidance and encouragement," she said. Today, Dowse is the court's assistant court executive officer.
In June, Chief Justice Patricia Guerrero and the Judicial Council's Acting Administrative Director Millicent Tidwell attended the Judicial Fellowship end-of-year ceremony to meet and congratulate the fellows for their service to the branch.
We need to excite our future leaders now about the many opportunities there are in California's judicial branch," said Chief Justice Patricia Guerrero.
Eighteen former judicial fellows work in California courts. They include two court executive officers and one assistant court executive officer. One is even a court commissioner, a bench position appointed by judges of the court.
This year, fellows are assigned to serve in the superior courts of:
       Alameda County
       Los Angeles County
       Nevada County
       Placer County
       Sacramento County
       San Bernardino County
       San Mateo County
Judicial Council Offices:
       Criminal Justice Services
       Policy and Research Division
       Office of Governmental Affairs
The application period for the 2023–24 Judicial Fellowship program will open in September.