2023 California Courts Calendar
Keep track of Supreme Court oral arguments, Judicial Council meeting dates, and court holidays in 2023.
Dec 14, 2022
The 2023 calendar includes court holidays, Judicial Council meetings, and Supreme Court oral argument dates.
Download the 2023 calendar here.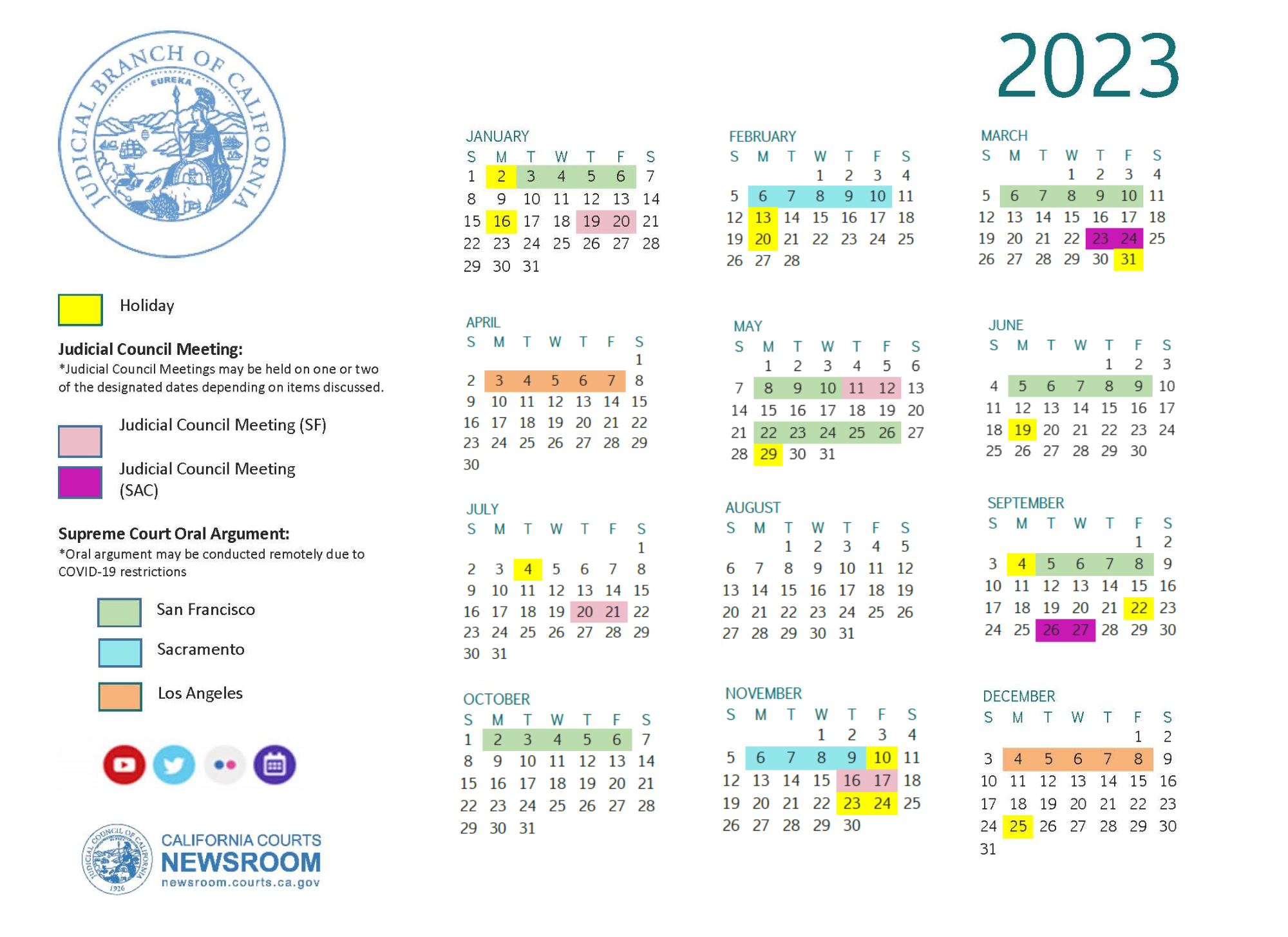 Go to the Newsroom events calendar before each Supreme Court session for updated dates and times of oral arguments and links to cases on the calendar.