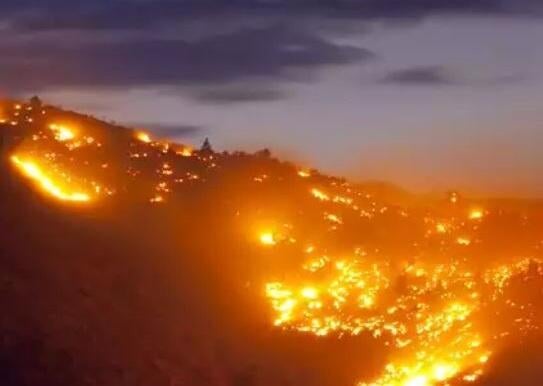 Tuesday Nov. 5: Courts Impacted by Outages and Wildfire Resume Services
Information on courts statewide reporting full and partial closures due to wildfires and power outages.
Nov 1, 2019
[Updated as of Tuesday, Nov. 5]
Court Operations will proceed as usual. According to the PG&E Address Lookup tool website, the court is not expected to be in the next round of power-outages.
The San Andreas Courthouse is now open and fully operational.
Normal court services are expected to be available through the end of business on 10/29.
Read press release for complete details
Power has been restored and normal court services have resumed.
Power has been restored and normal court services have resumed.
Emergency Court Closure Due to Power Outage

The Court was closed from October 28, 2019 through October 30, 2019 due to a Public Safety Power Shutoff. Any cases calendared on those days will be rescheduled. Any last-day filings that occurred on those days will be accepted without penalty. Please see the authority from the Chief Justice and order from Presiding Judge Ann Moorman, declaring the court closure days as judicial holidays in Mendocino County.
Implementation of Emergency Relief
Nevada City Courthouse is open and operational.
Power has been restored to the Vallejo Courthouse and that location has been removed from the PG&E PSPS map. No outages are planned or expected for that location.
Court will open to the public on Monday, November 4, 2019 and will resume regular public service hours.
All impaneled jurors will be called with instructions regarding when to appear.
Those subpoenaed to appear on Monday shall comply with the subpoena.
Those summoned for jury service for the week of November 4, 2019 shall contact jury services at 707-521–6640.
To contact the Court in the event of an emergency, call the Court info line at 707-521-6500. Information pertaining to Court operations will be continuously updated and provided via the Court website, Facebook, Twitter, and Instagram.