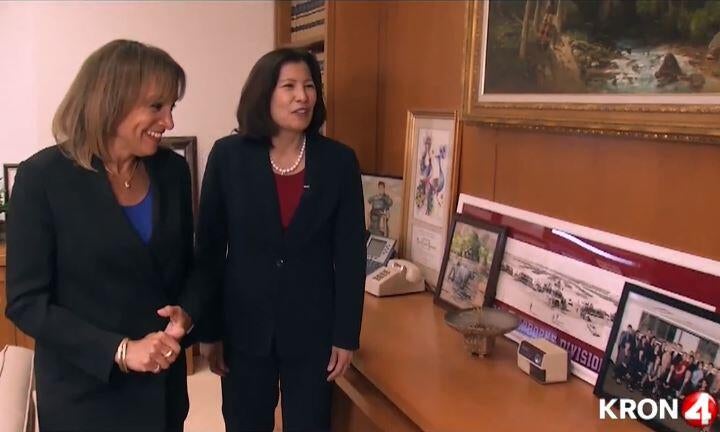 In the News: Meet the Chief Justice
KRON4 journalist Pam Moore takes a look at the Chief Justice's tenure leading California's judicial branch.
Nov 19, 2019
(KRON) – The second woman and first Asian-American to lead the State Supreme Court, Tani Cantil-Sakauye has three-years to go in her 12-year term.
You may be surprised by her drive to improve your relationship with California's court system.
She is a dynamic woman with a vision, says KRON4's Pam Moore.
Watch the interview below, or read a transcript of the interview on KRON4's website.
if (window.postMessage) { var tlMouseupFunc = function() { var tlFrame = document.getElementById("tl-timeline-iframe"); if (tlFrame.contentWindow && tlFrame.contentWindow.postMessage) { tlFrame.contentWindow.postMessage("mouseup","*"); } } if (typeof window.addEventListener != "undefined") { window.addEventListener("mouseup", tlMouseupFunc, false); } else if (typeof window.attachEvent != "undefined") { window.attachEvent("onmouseup", tlMouseupFunc); } }