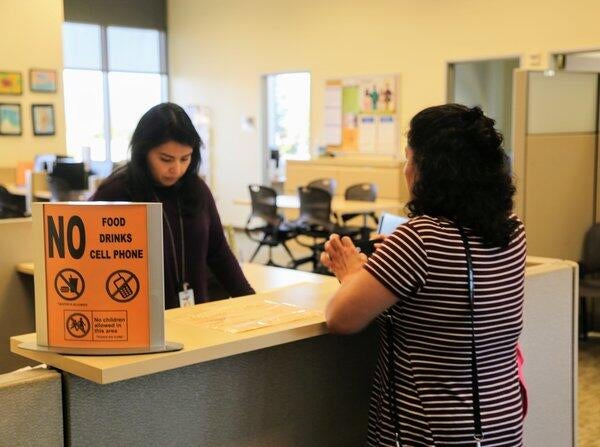 Court Users Flock to Self-Help Centers
How are self-help centers being managed with shrinking resources? This newsroom feature takes a look at two very different centers sharing the same challenges.
Apr 19, 2017
For millions of Californians, self-help centers aren't the last resort to get legal help—they're the only resort. But with the number of people representing themselves on the rise, there's not enough funding to keep up with demand. Listen to audio for full story.
Music in audio story: "Path of No Return," "Lonesome Desperate," and "Flying Winter Birds" by Lobo Loco.

Self-Help Centers By the Numbers:
In California, more than 4.3 million people per year come to court without an attorney

90% of family law cases have at least one party without a lawyer
90% of tenants in eviction cases represent themselves
More than 75 percent of civil cases have at least one party without an attorney